DLF mulls auction bid for Ambience Mall with base price of $366 million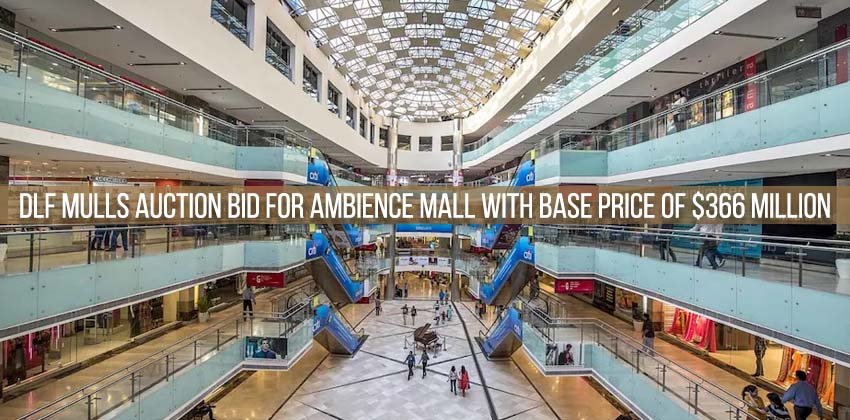 India's largest real estate developer DLF is considering a bid for a well-known New Delhi shopping mall with a starting auction price of $366 million, according to a public notice obtained by Reuters. In accordance to public auction notice, the 1.2 million square foot "Ambience Mall" in the affluent southern section of India's capital has been put up for auction because its current owner, the Ambience Group, has not paid debt of $149 million to India bulls Housing Finance and other creditors. On Thursday, DLF will examine information pertaining to the mall's occupancy status and contractual obligations before deciding whether to submit a bid for it or not. DLF opted not to respond. Aman Gehlot, a director of Ambience Group, refrained from commenting on the notice or auction procedure. Inquiries from Reuters were not immediately answered by India bulls.
Well-known companies like Uniqlo, which is owned by Japan's Fast Retailing, and Swedish fashion retailer H&M can be found in the Ambience mall. On the same length, it is situated immediately adjacent to two additional enormous DLF malls, one of which is home to luxury brands. The asset is quite well situated. Because of the other malls nearby, it has evolved into a destination in and of itself. It's a bouquet of brands together. According to the website for The Ambience Group, it is interested in office and residential real estate, as well as hotels and commercial centres. According to a public notice, the auction will close on September 5 and the mall's reserve price is 29 billion rupees ($366 million). When the auction actually started was not immediately apparent. Two corporations have already expressed interest in the mall, according to an India bulls executive participating in the auction process, who declined to name them to Reuters.