We Value Our Relationship
Axiom Landbase Pvt. Ltd. is India's most trusted and fastest growing Real Estate Advisory Company. Established in February 2006 as Axiom Properties the company then graduated to getting incorporated as Axiom Landbase Pvt. Ltd.We cater to the diversified needs of customers through a proposed network of more than 5 offices based out of Gurgaon. The company has been incorporated with the sole purpose of providing professional and transparent end-to-end services ranging from searching properties to acquisition of properties and beyond.
Axiom LandbasePvt Ltd. has earned unmatched reputation of being an ethical and customer oriented company. Our priority is to build and strengthen client relationships on the basis of excellent service, Integrity, and Trust. Our invincible expertise and rich experience in the realm of real estate industry enables us to meet the divergent needs of our clients relating to both residential and commercial property in Gurgaon. We have created niche for ourselves in the real estate market that defines firm commitment, unparalleled competency, and strong ethical values.
Real Estate in India has always been considered complex by prospective investors due to the lack of transparency and complicated procedures. The saying the devil is always in the details more often than not sums up the intricacies involved, creating an environment of distrust and confusion in the minds of the buyers, often leading to diminished customer satisfaction levels.
At Axiom LandbasePvt Ltd., customer satisfaction is paramount. We believe that a satisfied customer creates bonds that last a lifetime.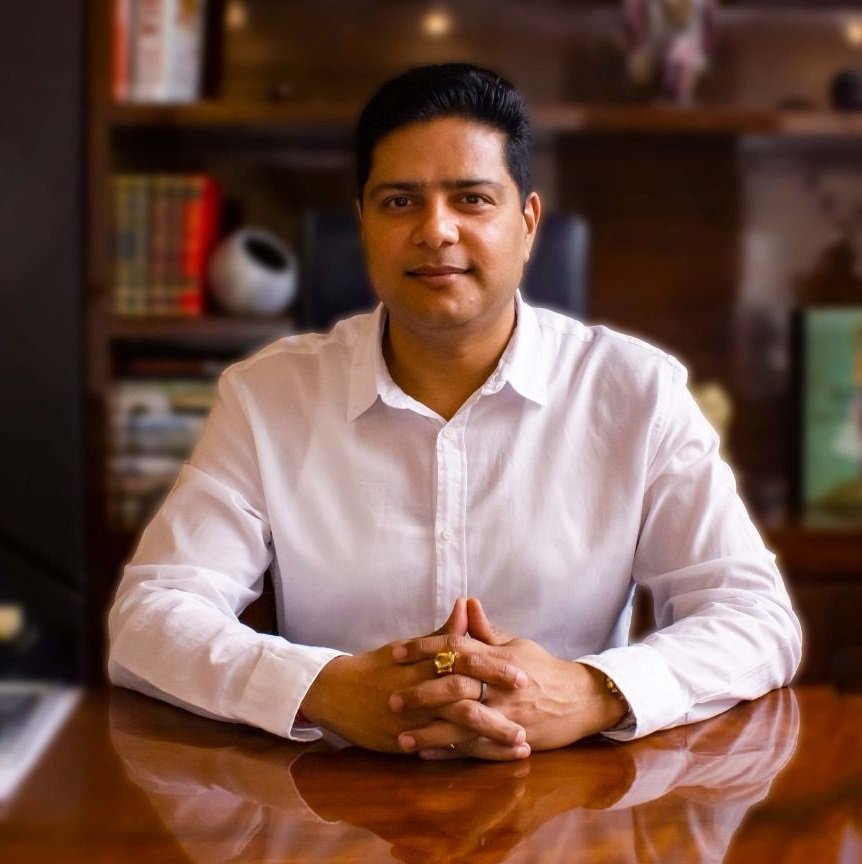 Rajesh K. Saraf
(M.D. – Axiom Landbase Pvt Ltd )
Perched on the acumination of swift growth, the Axiom Land base Pvt Ltd has been built on a multitude of values including integrity, commitment, transparency, truthfulness, and more. We dedicatedly work towards out-performing expectations of our valued clients by bringing transparency in the Real Estate sector. It has been our constant endeavor to simplify the buying procedures of properties. Our innovative and quality driven practices, an unwavering focus on on-time delivery of services, and a highly motivated team have helped us to rapidly progress towards creating a hassle free property experience for our patrons.
With clearly defined goals, lofty intention, and intelligent execution, our mission is to enhance the customer experience through qualitative and responsible developments. We intend to carry forward our strengths and commitment into the residential sector. Home ownership is perhaps one of the most important decisions that involve the head and the heart, and we strive to convert those sentiments into marvelous structures by simplifying the process of owning a property for our valued clients.
After more than a decade of delivering impeccable service to a large customer base, we are proud that our name has become synonymous with trust & commitment in the real estate broking sector of Delhi and NCR.
Axiom Landbase Pvt. Ltd. is on a mission to establish a distinguished presence in all spheres of Real Estate broking sector, and we want to thank our investors, associates & customers for their continuous support.
Come, join hands with the Axiom Landbase Pvt. Ltd. and let's work towards building a better future for all
Why Axiom
We are rebuilding by providing
One-stop-Solutions for all real estate requirements.

Ethical practices and transparent deals.
Competent service charges comparable others.
Service charges lower or equal to the prevailing market rates.
A comprehensive range of value added services at no-extra-cost.
Long term enduring relations with builders & developers helps to get better deals.
Axiom Range of Services.

Helping customers Buy new properties directly through Developers.
Our Value Added Services comprise of:-

Legal Consultation.
Transaction Coordination, Documentation.
Home Loan & Financial Services.
Unique feature

Advertise properties through maps and picture.
One click contact through email, free sms, free call and live chat with our 24*7 customer care representative
Dynamic Search Use multiple options for search to find your exact choice of the property.
Mission
To Become N0 1 Real Estate firm concentrating both on execution and clearing services. We continue to develop multi-asset capabilities and value-added services such as prime brokerage. Our goal is to place customer interests first; we strive to empower our customers by facilitating their individual strategies. Across all our activities, we behave like a challenger, actively geared toward constant improvement.
Vision
Our ambition is to always be at the leading edge in the field of Real Estate and reap the unwavering trust of our clients. We have a commitment to excel in everything we do, to anticipate our customers needs to create value for them, for our employees and for our Channel Partner.
Axiom Land base Pvt Ltd. will have a strong presence in Gurgaon, Noida, Greater Noida, Ghaziabad, Faridabad with a global approach of team spirit and hard work, with every employee expected to add value to the group.