M3M witnesses Home and Office sales revive in Gurgaon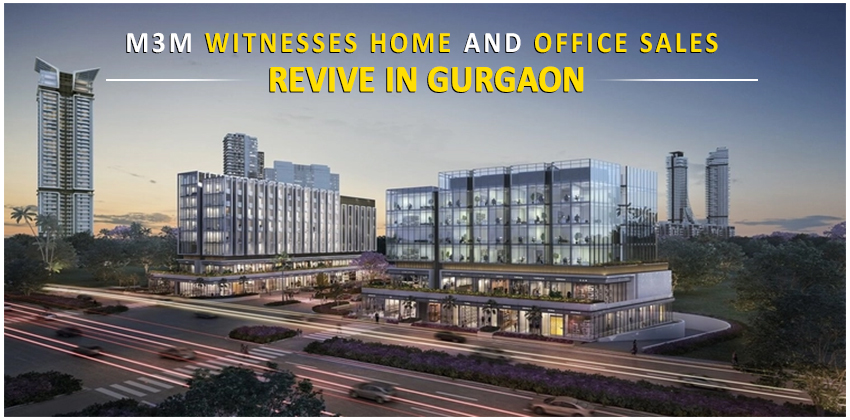 M3M Group is the leading Gurgaon based real estate developer which is acknowledged for developing both residential and commercial units. Luckily, the demand for M3M property in Gurgaon has returned to almost pre-COVID levels recently. As per the statistics, M3M has sold residential property Gurgaon and Commercial property Gurgaon worth ₹2,000 crore, which is 40-45% of its annual sales between July and October.
The group's director Pankaj Bansal, had said, "We believe there is a demand comeback, but customers are also showing confidence in developers like us who delivered projects. It's a buyer's market now and customers want easy payment schemes and expects overall flexibility from developers to make their decisions,".
As per Liases Foras Real Estate Rating and Research, NCR has witnessed sales of around 6,236 units, up 59% sequentially in the September quarter. However, sales graph is still 47% lower if it is compared to the same period last year. One of the positive and quickest developments in real estate industry is that NCR has witnessed maximum decline in inventory of 5% among the top cities. If we look at commercial property Gurgaon space, a lot of interest from HNIs (high net-worth individuals) has been registered as they are looking for 10,000-15,000 sq. ft of space, while residential property Gurgaon sales are mainly led by end-users," Bansal said.
Going by industry trends, M3M Gurgaon also kept itself away from launching new project this year but soon the leading developer is planning to launch its two residential projects in Gurugram early next year.
The Bottom Line
If you are also planning to buy your dream home in Gurgaon, then you must check M3M residential property in Gurgaon. They have total 16 premium residential projects and 13 lucrative commercial projects. So, even if you plan to open your office in Gurgaon, then don't forget to explore array of Commercial property Gurgaon options.