M3M came out as God father for stuck commercial project in Gurgaon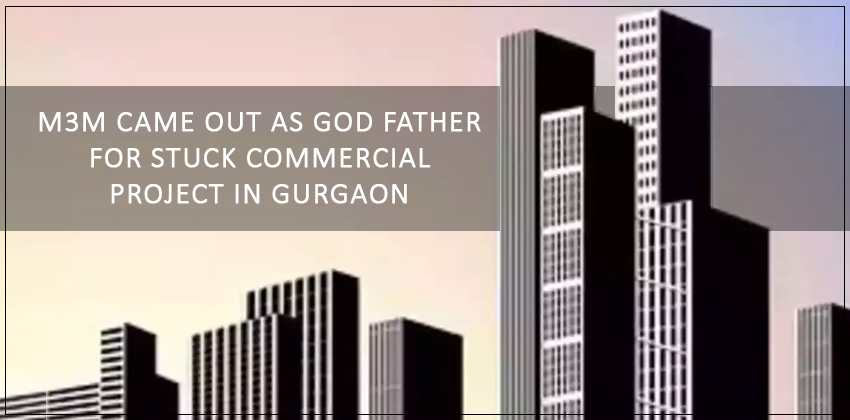 Real estate giant, M3M Group has come out as highest bidder for Religare-backed Dignity buildcon's Vision Tower complex in Gurgaon, Haryana with a bid of worth Rs. 533 crore. M3M Gurgaon has plans of investing another 500 crores in the property which ahs area of total 1.1 million sq ft across three towers.
Initially, 15 real estate developers have shown interest and 5 of them took participation in the open bidding process. M3M group has presented to pay about Rs 20 crore as direct upfront amount and the rest of the amount in instalments in 4 years.
Dignity Buildcon company owns the Vision Towers assets which is a special purpose vehicle (SPV) which was part of the Religare Group. M3M came out as the highest bidder in the open bidding process with an offer worth investing Rs 1,000 crore, including paying Rs 533 crore to the creditors to settle their dues for renewal of the stuck complex. Besides the biding cost, additional expense will be incurred on, creditors' payment, renovation and obtaining approvals.
M3M Gurgaon is acknowledged for offering a perfect mix of commercial and residential development in Gurgaon. Some of the leading M3M commercial projects in Gurgaon include M3M Urbana Premium, M3M Sky Loft, M3M One Key Resiments, M3M Prive 73, M3M Broadway, M3M corner walk, M3M IFC, M3M 65th Avenue etc. M3M is the renowned names in the list of leading real estate developers with 2200 acres of land bank in the high growth corridors of NCR. It is a 100% debt free company that owns over two decades of real estate presence. Currently, they have 16 premium residential projects and 13 lucrative commercial projects.
M3M Gurgaon boats multiple retail and commercial projects in Gurgaon at Golf Course extension road. The retail giant holds over 2,200 acre of land in NCR, which comprises New Delhi and areas around the capital including Noida and Gurgaon. The company has in its kitty around 25 million sq ft of projects which are under development with a construction expenditure worth Rs 4,500 crore.