Leighton India Awarded Rs 1,000 Crore Construction Contract by Elan Group for Gurugram Project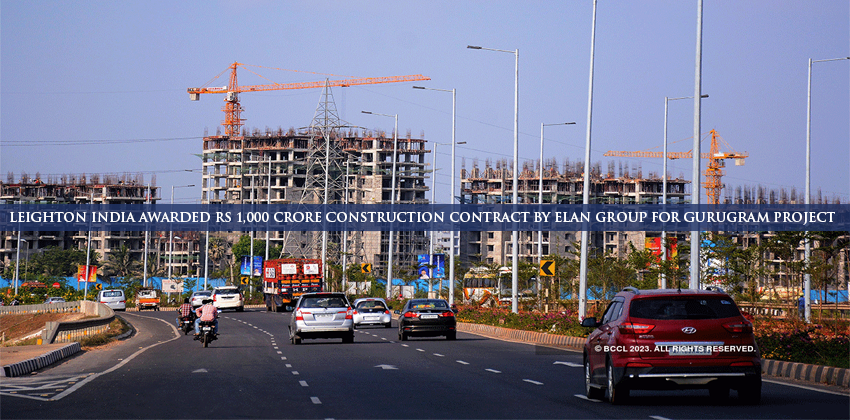 Realty firm Elan Group on Thursday said that it had given a Rs 1,000 crore contract to Leighton India to construct its luxury housing project in Gurugram. The company also noted that it was awarded the construction contract for the first phase of its project "Elan The Presidential". Coming with 728 flats, worth rs 1,000 crore to Leighton India. 
Leighton India is in the Indian arm of Leighton Asia and is a member of the internationally renowned CIMIC Group, headquartered in Australia. 
Rakesh Kapoor, Chairman of Elan Group, said that Leighton India has extensive construction experience in India during the past 25 years, it has also delivered some of the largest projects in the country. 
The company will be responsible for the delivery of the entire construction work of the project, including civil construction work of the project, including the civil construction, coordination with other contractors, and overall site infrastructure. 
The project is also expected to be completed in just 40 months.  
Brad Davey, Managing Director of Leighton Asia, said, the company's client confidence in our strong performance and safe journey is a testament to our reputation for safety, quality, and reliability. It is also a leading position in the sector. 
The project is also located in sector 106, Dwarka Expressway Gurugram which is spread across 30 acres. The project is also going to have about 2,000 super luxury residences costing rs 5-15 crore each.