Homebuyers Got Relief in Gurugram as Repo Rates Remain Unchanged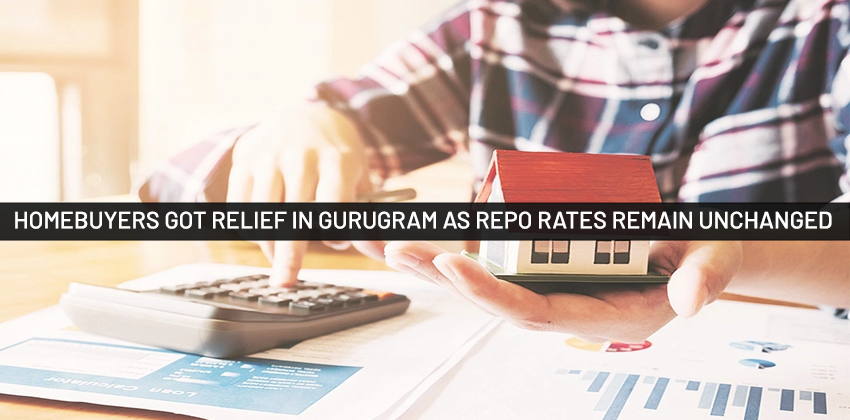 RBI has kept the repo rates unchanged at 6.5%
This will give relief to affordable and mid-segment homebuyers who are afraid of possible price hikes, making property buying via home loans even harder.
Since May 2022, RBI has raised the repo rate by a cumulative 250 basis points, thereby pushing up interest rates for homebuyers to 9.5% and above. The decision of RBI has kept the repo rates unchanged as a welcome respite to homebuyers. 
Head of Research at Colliers India, Virmal Nadar says that the RBI has decided to keep its repo rate unchanged at 6.5%. This will remain at the stance of "withdrawal of accommodation" and it is also an encouraging sign. When it comes to challenges, geopolitics and the resultant downside risks to growth prevail. However, the next few months will be critical and it will also define the course for 2023. This is also a positive sign which is also a positive sign that the headline inflation is moderating. Moreover, it also continues to remain above RBI's target and thus remains monitorable. 
Navraj Group, president, sales & marketing, Anshuman Sharma, the dearth of property prices and home loan interest rates have caused many homebuyers to put their plan of home investments on the back burner. The unchanged repo rate might serve as a sign of encouragement as it might invigorate some kind of price rationalization decisions in the real estate industry. 
Axon Developers, MD, and Founder Ankit Kansal commented that the RBI has increased the repo over six iterations in the past. However this time it has kept unchanged underscoring healthy macroeconomic sentiments and a rate of inflation which is within the danger zone. It will help the realty sector and millions of Indian homebuyers but also support 250 allied industries, offering a positive impact cascading all around. 
Managing director of Trehan Group, Saransh Trehan, the RBI has changed its stance and paused the repo rate at 6.5%. It's a vast reliever for home buyers and realtors in this period which has seen a massive jump in home prices, properties, and bank loan schemes. If the move does not guarantee a decrease in the skyrocketing price of homes.  
Chairman of Anarock group commented that the remarkable performance in Q1 2023, the housing market is now starting at major headwinds with layoffs, rising property prices, and lots more. Which will pose a challenge in the short term. 
Mohit Jain, Managing director of Krisumi Corporation commented that the real estate market in Gurugram has experienced a sudden growth in demand and price due to various infrastructure developments. The rise in circle rate is remaining constant whereas the increasing property price serves to conform to the appreciation in value.