Dwarka Expressway Is Going To Reduce Travel Time To Gurgaon, South Delhi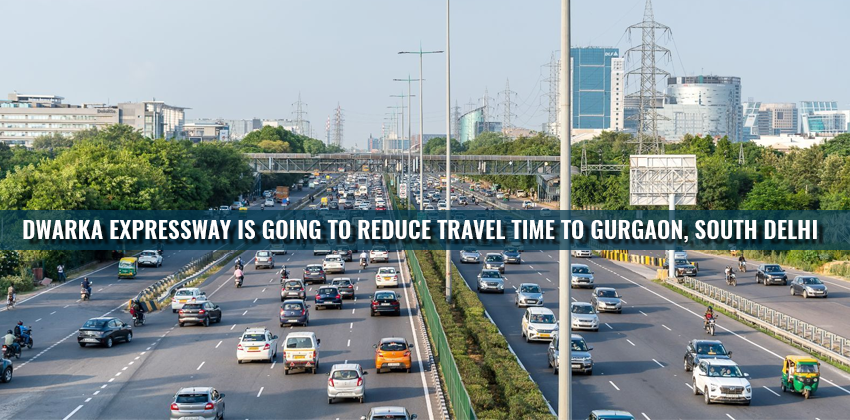 The new Dwarka Expressway length is going to be expected to benefit tons of commuters from South Delhi and Gurugram. This is also going to reduce the traffic in the Delhi NCR and the new section is going to connect Dwarka and Gurgaon. 
The Gurgaon section of the Dwarka Expressway will be inaugurated soon, with Prime Minister Narendra Modi. The prime minister is expected to unveil it in July and it will lead to reducing the traffic and footfalls on NH48. The expressway is going to reduce the pollution in the area while including a 19-kilometer portion in Gurgaon. One of the Dwarka-Gurugram Expressway sections is completed for over 60% of traffic on NH-48 will be diverted while resulting in a more convenient commute for Haryana and South Delhi residents. 
According to the sources, the new Dwarka Expressway is going to reduce the traffic on Sohna Road and Golf Course Road in Gurugram. It is planned to be completed by the end of the year. It is also going to be a part of the "Golden Quadrilateral" which is built across India to connect key cities like Delhi, Chennai, Kolkata, and Mumbai. 
One section of the Dwarka Expressway is going to connect to the Delhi-Mumbai Expressway, the largest road construction in India to date. The Dwarka Expressway aims to minimize pollution and travel throughout the Delhi NCR. 
Prime Minister Narendra Modi inaugurated the Delhi-Sohna-Dausa leg of the Delhi-Mumbai Expressway earlier this year. This will also connect Delhi to Jaipur and other cities in Rajasthan.