Why Sector 79 Gurgaon Is An Ideal Place To Invest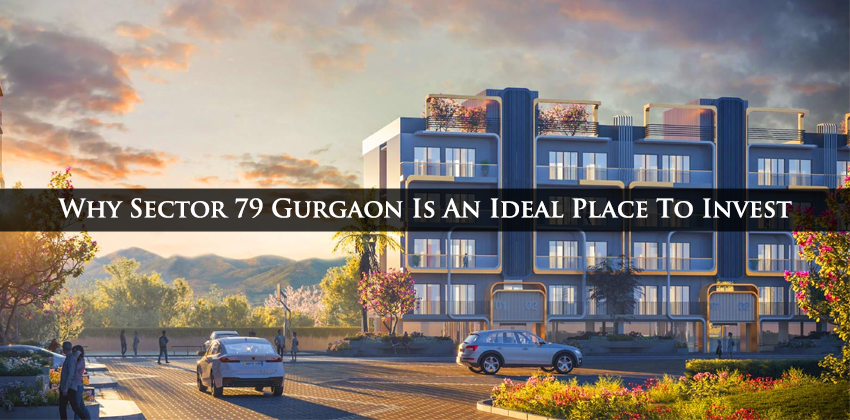 Sector 79 Gurgaon – The Most Happening Real Estate Hub
Sector 79 Gurgaon has become a new hub in real estate market, residential and commercial. The sector is located at a distance of 4 km from the NH-48 (Delhi-Jaipur Expressway). This locality has few multi-storey apartments with scope for new developments as New Gurgaon is emerging as one of the reality hotspots. 
The sector comes with a few luxurious apartments like M3M Golf Hills, Signature Global City 79 B, M3M Antalya Hills, Aspr Hills, and lots more. Sector 79 is well-connected to the other prominent sectors of Gurgaon via NH-48 and it is also 5 km from SPR which also connects it with Sohna Road and Golf Course Extension Road. 
If you are wondering whether to invest in some luxurious properties in Sector 79, then you should absolutely go for it. Tons of luxurious properties would give you luxury amenities Check out the following properties for your reference. 
M3M Antalya Hills
M3M Antalya Hills is a low-rise apartment in sector 79, Gurugram. The project offers 2 and 3-BHK low-rise homes with a wide range of extravagant conveniences and facilities. The project comes with lush green space surrounding the community, the community is an idyllic blend of nature and modern living. 
M3M Antalya Hills is a perfect fusion of international and contemporary amenities, construction, redesigning, ergonomic design, and technology of edifice that enables not just quality but also the speed of delivery. The project is a rare blend that takes the best from the world. 
M3M Golf Hills
M3M India is soon going to launch M3M Golf Estate 2. This is a luxurious venture in sector 79, Gurgaon. The property is also intended to offer a picturesque view of the park that can be used as open reading corners as well as places of peace and tranquility. Sector 79 aims to offer maximum convenience at your doorstep while offering a luxurious lifestyle. 
The new luxury residential development by M3M Properties is a gated community spread across a large area of land and it also offers ultra-luxurious apartments with modern amenities. 
Signature Global City 79B
Signature Global City 79B is set amidst the Aravallis and is surrounded by vast acres of verdant forest. It is built in an urban niche in the heart of nature which is also far from the hustle and bustle of the city. The project offers low-rise independent floors in sector 79 B, Gurgaon. The residential project is spread across 12.5 acres of land, surrounded by vast acres of verdant forest where the project offers 2 BHK + 2 toilets, 3 BHK + 3 toilets, and 3 BHK +3 toilets and a study room. 
Mapsko Aspr Hills
Mapsko Builders Pvt. Ltd. offers you DDJAY luxury plots in Gurugram, sector 78, a gated community with a wide range of plots between 105 sq. yards to 179 sq. yds with close proximity to National Highway and Southern Peripheral Road. The builder Mapsko brings you the most awaited project in Gurugram, called The Mapsko Aspr Hills. Mapsko Aspr Hills Gurgaon is a unique project that allows you to build custom villas, bungalows, floors, or houses. Sector 78 is an ideal location for those people who are looking for a peaceful environment while also being close to the city. Mapsko Aspr Hills Sector 78 Gurgaon has all the comfort, luxury, and convenience at its best.
Still, confused about which property will suit your lifestyle? Call team Axiom Landbase for your reference.