Why festive season is best time of year to buy your dream home? Know here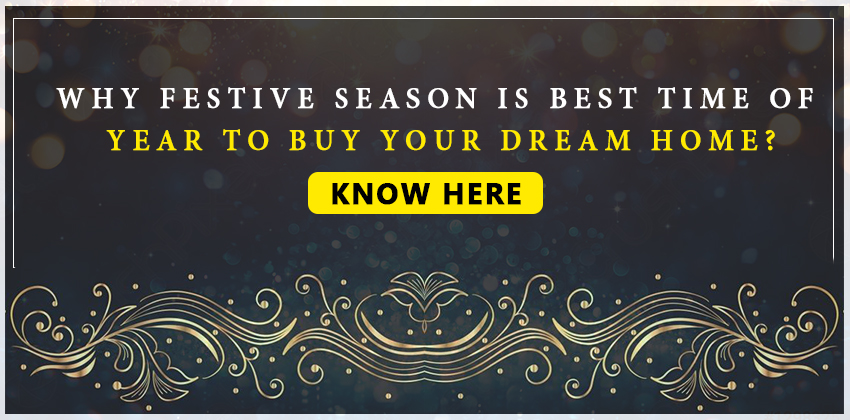 India is blessed with the rich mix of cultural diversities and therefore numerous festivals are celebrated here. Navratri and Diwali being the most auspicious ones, people tend to buy new homes, new vehicles, or start new business at these times. Festive season witnesses one of the leading shopping sprees on this planet. Like other sectors, real estate sector registers highest number of sales during festive season.
However, 2020 being termed as year of global pandemic, the real estate buyers are lucky to experience low rates due to downturn in this sector. So if you've been planning to buy your own Residential property in Gurgaon or Commercial property in Gurgaon, it's the right time of season to do it! Here are some good reasons to invest in property in Gurgaon right away.
1- The Auspicious Season Is Here
Buying a home is one of the expensive and biggest financial decisions that one takes in life. People wait for auspicious occasion to buy their dream home and nothing beats the auspiciousness of the glorious festival of Navratri that ends with Diwali. Buying a home during this period is known to bring good fortune, health and happiness to buyers.
2- Low Home Loan Interest rates
Post COVID Pandemic, Indian realty sector has never seen a huge reduction in home loan rates. Home loans have become easily accessible and economical. In today's times when the interest rate for a home loan starts from 6.7%, it really doesn't make sense to wait for buying Commercial property in Gurgaon or Residential property in Gurgaon.
3- Ready to move Homes Are In High Demand & Not Many Left
Post the recovery of global pandemic, ready to move homes have been high in demand as rational home buyers understand the fact that the prices are only going to go up in future. So they are already taking the benefit of this opportunity and buying property in Gurgaon.
The Bottom line
If you are planning to buy property in Gurgaon, whether Commercial property in Gurgaon, Residential property in Gurgaon, you must not delay buying until it gets too late to repent.