M3M Group's well acclaimed campaign, Port Your Property registers record breaking sales worth 500 Crores within 14 days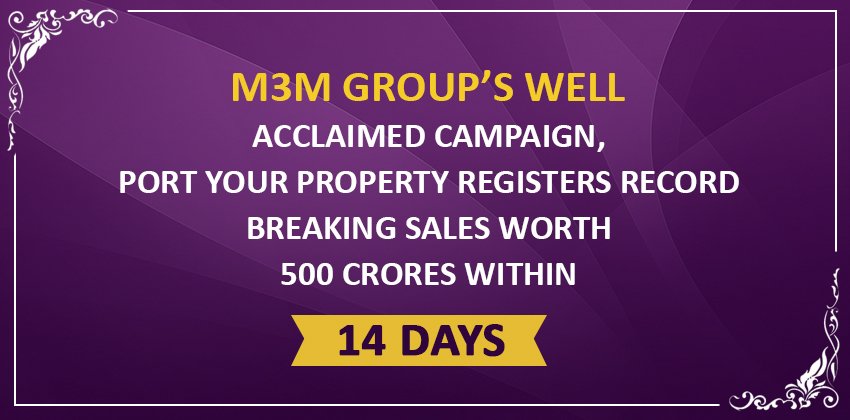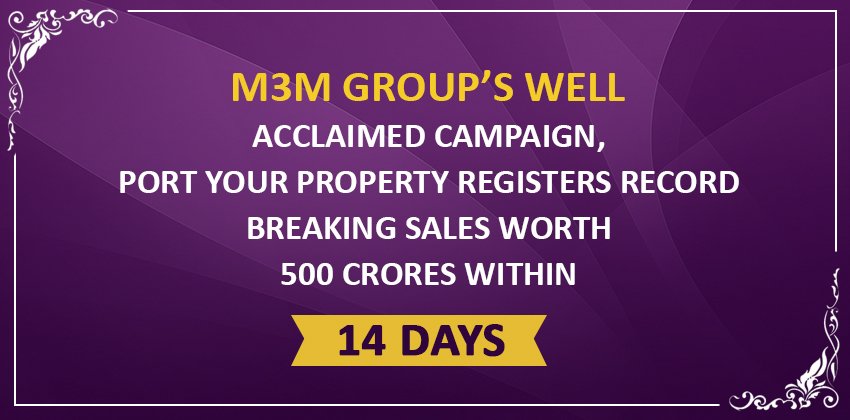 Indian real estate has never seen a campaign that has given windfall sales of 500 crores in mere 14 days. Yes, M3M Group has proved its mettle by registering record breaking sales of 500 crores in 2 weeks. M3M group has worked out great trick to give solace to those customers who had invested their hard earned money in buying flat that has not yet been delivered to them. Distressed customers are one of the biggest problems that real estate industry sees which in turn pushes real estate industry into vain.
People have paid lump sum amount for their stalled projects and have nothing in their hands. As per the reports of Anarock research, it has been seen that M3M group has emerged as the game changer and would act as ray of hope for many. Amid pandemic and such uncertain times, M3M group along with PYP has taken initiative to help people own their dream property. The main objective of this campaign is to do justice with people who have been cheated by some unreliable real estate developers. M3M PYP  Scheme also enable people upgrade their property by selecting a new project from entire portfolio, be it residential, commercial, ready to move in or under construction.
M3M Group is not only recognized for putting extra efforts to help its customers tide over such unjustifiable matters but acclaimed for presenting iconic and innovative offerings.
The COVID-19 worldwide pandemic has primarily altered the rules in real estate industry like never before. The restart of long hauled economic activity and restoration of both consumer and investor sentiment has paved way for real estate industry to go on board on an ascendant course.