India's leading real estate developer, Birla Estate invests Rs 550 crores in Gurugram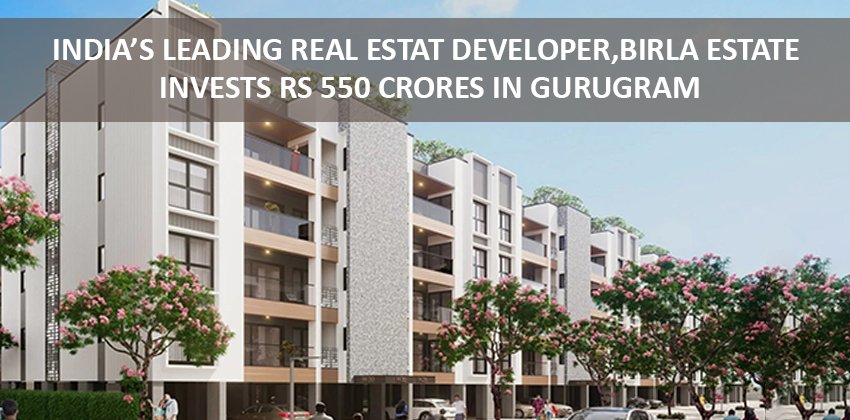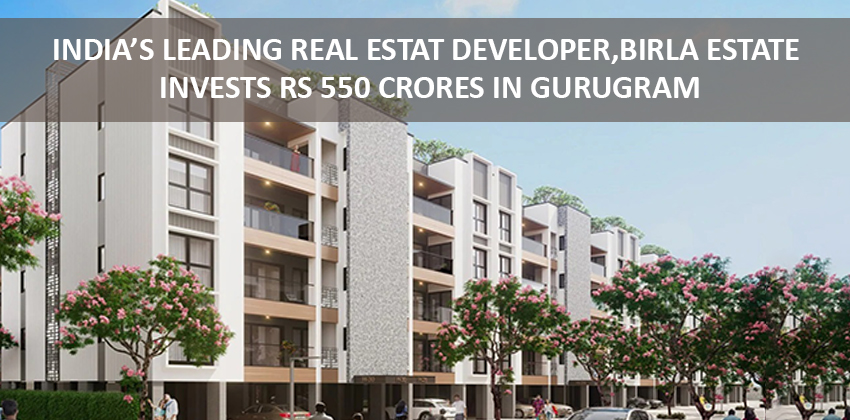 Corporate major BK Birla's realty arm, Birla Estates, will invest Rs 550 crore to initiate residential development of about 700 high-end independent floors in Gurugram, With this investment, Birla estates looks to enter the NCR realty market.
In the past, the company had tied up with Anant Raj (Delhi-based realtor) to develop residential township on a 73-acre land parcel in Gurgaon. Reports state that the project will be developed under Avarna Projects LLP, a joint venture between Birla Estates Pvt. Ltd. and Anant Raj Limited. Birla group is going to pay 400 crore to the land owner, Anant Raj, apart from investing in development of township.
Birla Estates, the wholly owned subsidiary of  Century Textiles and Industries Limited, has establishe communication with more land owners to develop residential projects in a joint venture in NCR.
KT Jithendran, CEO, Birla Estates Pvt Ltd, says, "We are expecting revenue of Rs 4,000 crore from this project and are in talks with other parties to develop more such projects in NCR,"
In Haryana, a developer is allowed to construct four floors in a low rise society and sell it independently.
In the first phase, Birla Estates is planning to develop independent floors in 47-acres, and in the remaining space, the development of high rises is expected.
In the first round, Birla Estates will develop 300 independent floors and then another 400. The first phase is expected to bring revenue of Rs 2000-2200 crore.the starting price would be 1.36 crore.
Birla Estates has many realty projects in Bengaluru and Mumbai (Kalyan), and with this project it is entering the NCR market.
As per the reports from international property consultant, the millennium city has seen surge in demand of developer floors in past two quarters, reason being, floors offer quick and quality construction. Besides basic amenities, developer floors have reserved parking space at the stilt level.
The good news is that the Birla Estates has already recorded bookings of worth Rs 100 crore out of estimated Rs 600 crore. The 47 acres township is sprawled over 3 pockets and presents 300 units of 2, 3, and 4 BHK premium floor residences.