Top Reasons Why Dwarka Expressway Is a Popular Real estate destination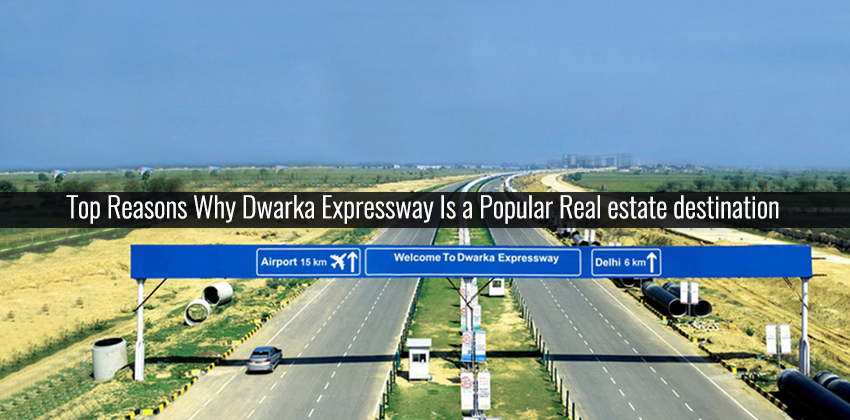 Not many people know that Dwarka Expressway is actually a 27.6 km long, eight-lane motorway connecting Dwarka to Gurugram. This is the reason Dwarka Expressway is rapidly becoming one of the most desirable real estate locations in India. Tons of real estate buyers believe that Dwarka Expressway is an ideal location for real estate investment since it will be the residents of hundreds of new apartment buildings. 
A major reason why Dwarka Expressway is popular is due to the accessibility to the IGI Airport, Najafgarh-Gurgaon Road, and other areas of Delhi. Due to this, there has been an exponential increase in the number of buyers willing to invest in the local real estate market. The property value has also increased substantially, making it a good time to invest in this area. 
Smartworld Developers Pvt Ltd CEO Vivek Singhal, the real estate market is at the buzz about the Dwarka Expressway and the government wants to focus on the infrastructure and the seamless connectivity it offers to the Delhi, Gurgaon, and Manesar regions. Dwarka Expressway also offers an alternative route to the IGI Airport through an 8-lane shallow tunnel. There is also a positive response to construction projects in this region and it will also contribute to the growth of the real estate industry as a whole. The government is also offering the finest business transport and recreational hub near Sector 113 and Sector 111, Gurgaon. This development will enhance the accessibility to world-class facilities and amenities for the micro-market of West Delhi and Dwarka. After looking at the growth in the next few years, it will also be in the most lucrative micro-market, both from investment and end-use perspectives. 
For its location benefits, the region has resulted in a huge surge in property value in the region. It has become a magnet for real estate developers who are lined up with various luxurious and affordable projects nearly every month. The increased demand for residential and commercial properties in the area is a result of its strategic location, great connectivity, and infrastructural growth. 
Paras Buildtech, JMD, Aman Nagar said that the inauguration of this region has brought about a transformation in the commercial real estate landscape of the area. Dwarka Expressway has also got improved connectivity and infrastructure is expected to draw businesses and investors, leading to an increase in the demand for commercial real estate. This has also shortened the travel time between Delhi and Gurgaon. In fact, the demand for office and retail space is also expected to escalate with businesses vying to establish a foothold in Dwarka Expressway. In fact, the corresponding rise in the demand for amenities and services is projected to create an opening for investors and developers to construct retail and hospitality projects.
Sr, VP- Of Sales and Strategy, Elan Group, Vineet Dawar has commented that this region has become highly attractive to prospective homebuyers who want to have a luxurious and integrated lifestyle. The availability of gated luxury condominiums has been surrounded by tons of social amenities and vibrant retail developments, making it an ideal luxury destination for millennial homebuyers. Moreover, the region is rapidly increasing the demand for residential real estate properties on Dwarka Expressway. Due to this, it the poised to be a top target for investment in the foreseeable future 
The strategic location, superior connectivity, and infrastructural development have made it a prime real estate destination in Delhi NCR.