Realtors bet on Big Apartments to Make Space for Home-Office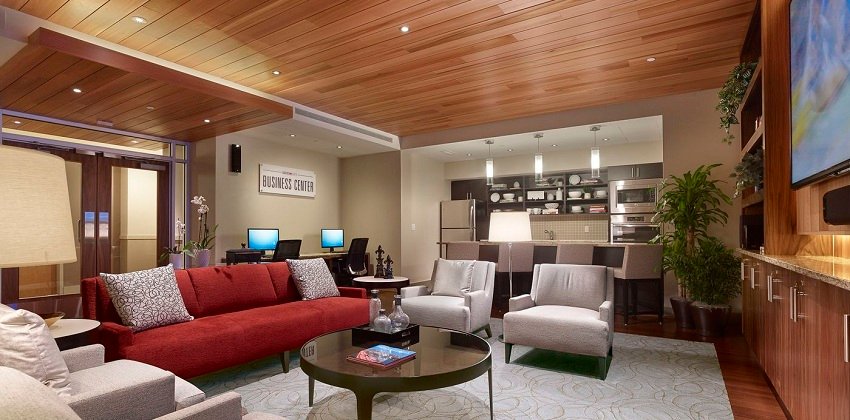 With social distancing and work from home (WFH) becoming a norm in many cities, property developers plan to launch larger apartments where extra rooms can be used as a home-office.
Godrej Properties, Shapoorji Pallonji and others are either planning or evaluating to launch larger apartments.Godrej Properties, part of Godrej Group, is "evaluating this opportunity carefully", said its managing director Mohit Malhotra.
"This could emerge asainteresting opportunity if WFH becomes a new normal.But affordability is also a problem in big cities." Venkatesh Gopalakrishnan, chief executive at Shapoorji Pallonji Real Estate, said: "We have large portfolio of two bedroom apartments, going forward we will try to introduce more three bedroom apartments.People who will continue to work from home would want to have one room for office work."
Gopalakrishnan said 50-60 per cent of its residential portfolio is two bedrooms and 20-25 per cent is three bedrooms. "Going forward, the share of three bedrooms will go up by 5 per cent," he said.Bengaluru based real estate developer Sobha is ensuring that in its portfolio of three bedrooms one can be converted into a home office.It is also including co working spaces in their clubhouses."Including co working spaces and facility at club houses will neither shrink the individual living spaces nor there will be a need to modify a bedroom. Yet the geographical proximity to a working space replete with modern amenities will be a big plus," said a Sobha spokesperson.
Realtors bet on big apartments REALTY CHECK: THE NEW BLUEPRINT
Godrej Properties evaluating opportunities carefully
Shapoorji Pallonji looking to launch more 3 bedroom flats
Sobha including co working spaces in their clubhouses

Oberoi already constructing compact 3 bedroom flats

Shriram Properties including study component in all flats
Vikas Oberoi, chairman and managing director of Oberoi Realty, said the apartments they are constructing are all compact three bedroom apartments."This allows people to use one bedroom as a study or office," he said.
Bengaluru based Shriram Properties has already been providing work spaces cum study rooms in their homes.The firm said a majority of its apartments have a configuration of one, two, or three bedrooms plus study depending on the scale of the project and its location.Even in its affordable segment homes, the firm is designing the space to be able to in corporate a small work corner."We have always believed that a study is an essential aspect of all homes allowing for a flexible space that can be used as a home office or library owing to its size of 7X8 sq. ft," said Arun Anand, director, sales and marketing, Shriram Properties.
However, Anuj Puri, chairman of Anarock Property Consultants, said that a major hindrance for this would be the affordability of larger spaces."One option without increasing the cost will be to redesign spaces so that available space can be easily converted into office space.Maximised space utilisation, even in small homes, is a highly valued form factor these days. Space saving furniture is also a rage in cities these days," Puri said.
A lot can be achieved with such interventions without necessarily increasing the cost, he said.
Source : BS