Live in style on Golf Course Extension Road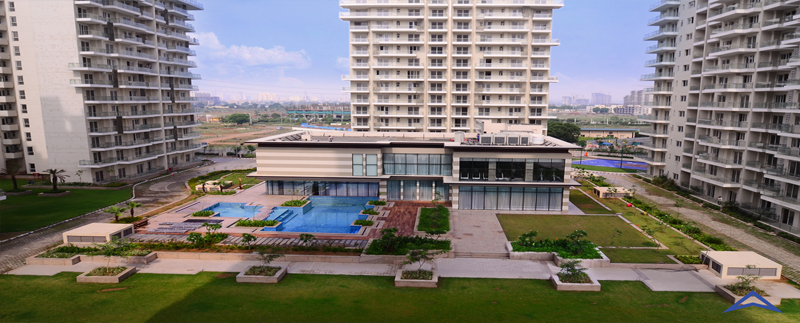 With growing affluence and upward social mobility, the demand for luxury housing around the National Capital Region (NCR) is witnessing a steady rise and buyers are heading to the Golf Course Extension Road which is fast turning into a high-end residential hub.
The Golf Course Extension Road starts from Rajesh Pilot Chowk and goes up to Badshahpur Chowk.
Why choose Golf Course Extension Road?
Looking at the fast-paced development in the area and good location, buyers are not shying away from shelling out extra for premium housing and luxury lifestyle facilities in this area.
The Golf Course Extension Road connects Golf Course Road to Sohna Road. According to the new development plan, Sectors 58 to 67 will be developed in the first phase. The fastest developing regions include new areas like Sectors 61, 62, 65, 66 and 67.
NH-8 is easily accessible from here while the IGI Airport is just about 30 minutes away. It is also well connected to major office hubs in Gurgaon. Sectors 55 and 56 already have a large number of cooperative group housing societies, which has created a critical mass of population in the area.
Luxury projects
A major player in the luxury housing segment, M3M India, has two ready-to-move-in projects on the Golf Course Extension Road.
"Whenever we design and evaluate a project, the first thing that strikes us is that if we ourselves would choose to live in that apartment. M3M aims to provide luxurious living. The primary objective is efficiency and then a lifestyle which gives an opportunity to all family members such as spaces for older people, spaces for kids to play and places for young couples to dine and walk. Every aspect of life is covered in the M3M projects," said Pankaj Bansal, Director, M3M India.
Premium flats in M3M Golfestate in Sector 65, Gurgaon, are available at price upwards of Rs 12,500 per sq.ft. Featuring a neo-minimalist design, this upscale and sophisticated tower embodies elements of modernity, architectural brilliance and luxurious facilities. The special features of this venture are earthquake resistant buildings, bar, lounge, cafeteria, food court and parks.
Flats in M3M Merlin in Sector 67, Gurgaon, are available at about Rs 9,500 per sqft. The exclusive features of this project include bar/lounge, kids play pool with water slides, indoor squash and badminton courts and an aerobics room, among other amenities.
Creme de la creme clientele
Magicbricks recently conducted a luxury real estate consumer survey wherein homebuyers were interviewed to gauge their choice and preference. The survey was conducted across several metro and non-metro cities. Almost 65% fell in the age group of 30-40 years and 81% were married. Approximately 32% people had an annual income of more than Rs 30 lakh.
Nearly 41% people wanted a luxury property within the city while 22% agreed to move to city peripheries.
A significant 72% people preferred a home with green cover view. Speaking on the purpose behind the luxury investment, nearly 83% wanted to live in it and make it their residence.
The primary reason behind the purchase was the desire for a bigger home while the need to move to a better location and more facilities came a close second.
Considering the size of the property, almost 45% voted for 1800-2500 sqft while 28% wanted a slightly bigger property – upto 3000 sqft.
Over 90% respondents wanted open spaces with their luxury property while 65% opted for an individual terrace. Yoga and exercise centres, spa, entertainment lounges, coffee lounges and open air theatres were other amenities that buyers were seeking.
Nearly 61% wanted their house to have a theme while 90% wanted it to be customised as per their requirements.
Over 63% respondents answered in the affirmative when asked if they wanted branded/couture accessories.
Almost 54% of those surveyed did not want the driving time to their office to exceed 30 minutes while 78% said population density of the society was a matter of concern for them.
Source: MagicBricks