Why should you buy in Sector 65, Gurgaon?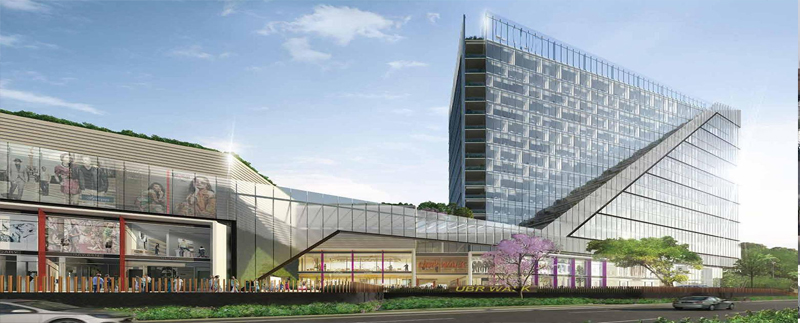 Hemant Singh has decided to buy a house in Gurgaon after living in the city for 6-7 years in a rental flat. It is not an easy call to take as affording a house in a city thriving with new infrastructure developments is a costly affair. He has selected Sector 65 but is unaware of its future and other relevant information.
Let us find out what lies ahead if Hemant buys in Sector 65, Gurgaon.
Located on the Golf Course Extension Road/Southern Peripheral Road, Sector 65 in Gurgaon is not only a prime residential location to buy your dream house in but it also holds potential for growth to become a lucrative real estate investment destination in future. The area has several new projects coming up and the main driving factor is the connectivity to all key locations of Gurgaon.
The sector enjoys connectivity to all established locations and most prominently the DLF Cyber City, a commercial hub. Huda City Metro Station is just 8-km from here. Established locations of Sushant Lok, Sectors 49 and 50 are also located nearby. Home buyers have the option of selecting between ready-to-move-in and under-construction properties depending on their budget and lifestyle.
"Connectivity and accessibility to Huda City Centre Metro Station makes it a prime area for buying a house. I bought here as this area is not just peaceful but has wide spaces with the Authority considering on creating a green belt on both sides of the road. ," says Himanshu, a resident living in this area for the past 5 years.
There are many reputed developers constructing in this sector including M3M, EMAAR MGF and others. Flats dominate the real estate supply but there are some options available for residential plots and commercial properties as well. The area mainly caters to the middle-class and the upper-middle class buyers.
In terms of civic amenities, the sector gives you accessibility to good hospitals such as Medanta, shopping malls, schools, grocery stores and bus stops. The Indira Gandhi International Airport is located around 22 km from here, if you commute via the Golf Course Road.
"I have bought in Sector 65 as this location offers easy connectivity to all key locations and it is peaceful and has open spaces in comparison to other places in Gurgaon. The price has not appreciated much in the last 1-2 years but once civic amenities improve this sector is likely to become lucrative for investors," says Nisha Khanna, a resident of this sector.
The most popular configurations are 2 and 3BHK units which are available in the price range of Rs 80 lakh to Rs 3 crore and even higher for some high-end projects. "Roads are wide and there are high-rise residential projects here. It will take some time for this area to be fully-developed but connectivity is efficient to reach your workplace within Gurgaon, Faridabad and South Delhi," says Nisha.
The average price in Sector 65 has shown a growth of 2.4 per cent in the last nine months while the rental yield has shown a decline of 3.1 per cent in the same time period. Demand shows a growth of 33.7 per cent.
Considering the past price trends and increasing civic amenities, this sector is likely to witness an upward trend when the real estate market of Gurgaon picks up and shows signs of improvement.
Source: MagicBricks