Online Home Buying in India – Where Have We Reached?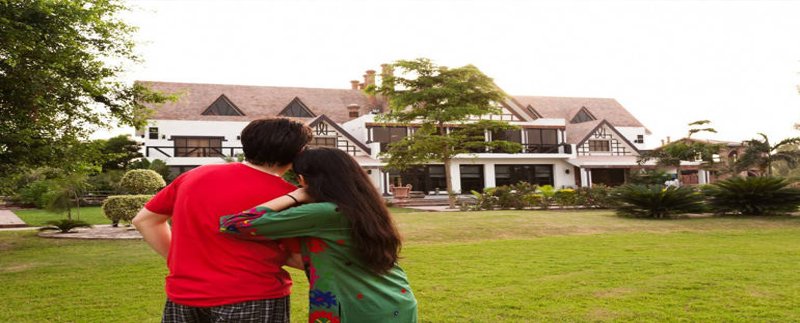 Many of the customers (whether in India or in other countries) would like to make a visit to the apartment or the land on which the building is going to come up – to get a first-hand view of the location, locality and approach.
The commercial internet has been around for more than 20 years in India now, and the smartphone for about 10 years. This potent combination has resulted in this century being what I call the Internet-Smartphone Century. This combination has driven many of our daily purchases "online" or mostly "on-mobile". It started with books, flowers, then mobile phones, other electronics, apparel, and of late, furniture and grocery! This piece explores the status of buying homes online, and if we have achieved any sort of scale on this front.
The short answer to the above question is "yes, indeed there has been good amount of progress". Most of the online real estate companies in India (and for that matter in the world) so far are classifieds platforms, where the buyer looks for apartment choices and in most cases connects with the broker who's advertising that apartment. Then the process moves off-line with that broker showing that apartment and in most cases, a bunch of more apartments. Hence, many online sites in India today are more a "broker-finding" site rather than "apartment-finding" site. And which is perfectly fine – as long as the consumer problem of finding an apartment is getting solved.
However, out of the two problems of real estate buying, viz adequate choice and genuine apartments, both are partly being addressed, with the process moving to the age-old broker-led process very soon. Only select portals have been able to hold on to the quality of listings (apartments) by verifying as many as possible. And the choice of apartments swiftly moves to getting relegated to the choice that your selected broker has.
In any case, one would not have imagined a huge number of apartments being purchased completely online like e-commerce goods on Flipkart and Amazon. Many of the customers (whether in India or in other countries) would like to make a visit to the apartment or the land on which the building is going to come up – to get a first-hand view of the location, locality and approach.
However, the positive progress that has happened on this front is that the real estate portals have increasingly started giving as much information as possible online, and have thus, increased the percentage of decision-making online, thereby reducing the offline part of the decision-making. This has resulted in narrowing the short-list online, not making unnecessary site visits.
I myself bought a 2-BHK apartment as an investment from a reputed developer largely by looking at their plans on paper, and seeing the location on Google maps. The site was a piece of land, whose shape would anyways, be completely changed by the developer who is building 10 towers there.
Another factor that we have observed is that many online buyers from the categories above prefer well-established developer brands to buy their apartments from – a brand which they can trust on delivery, on quality of projects and on not taking the consumers for a ride.
What should online real estate sites provide?
From the home-seekers' perspective, one would like to have the following information, as a dream buyer's list, for one to be able to take the decision of buying online:
• Location of the site on Google Maps; distances and path from 2-3 key places in the city
• Actual videos or walk-throughs put up of the site on which my building is to be developed – multiple videos, comprehensively, showing :
• neighbouring plots of land and buildings on them
• possible buildings which may come up on neighbouring plots of land
• approach to the proposed tower
• walk-through tour of sample flat if available
• proposed security arrangements
• 3D walk-through views of the project, towers, amenities; walk-throughs of the proposed apartment
• Price trends in the locality, for the past 4-5 years; estimated price appreciation possible and why; need to see potential IT parks, office hubs, growth hubs on a map or an animated video
• Prices of neighbouring projects
• Short 4-5 line note on why is the price of the selected project a good deal
• Map of site, along with schools, colleges, restaurants, malls, places of worship (based on religion of the customer) plotted in 10-min, 20-min, 30-min walking radius
• 8-10 lines on why this builder is a good builder : completed number of buildings, apartments
• Approval of banks to the project for home loans and a description of the due diligence they have done
• Names of lenders / private equity investors in the developer Holding company or in the project special purpose vehicle and their background, and their investment thesis behind making their investment.
If I get the above information online, I am definitely going to be more inclined to hit the "pay now" button for the apartment. Will you?
Source: MoneyControl