Plotted developments in demand due to shift in consumer preferences post pandemic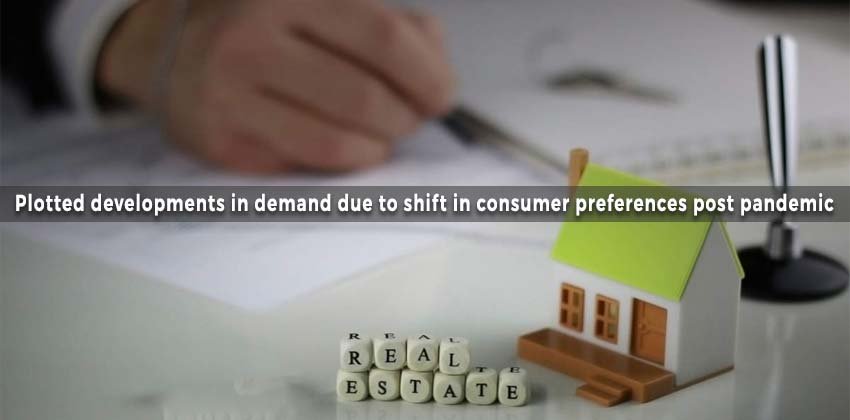 Real Estate investments are now in trend and plotted developments are on top of the charts. With the changing times, the need for having own home in a low-density gated community, breathable open and green spaces, versatility of building the home according to your comfort etc. are some of the reasons why more and more people are inclined towards investing in plotted developments now a days. The inherent nature of plots as an appreciating asset is also a reason for people to invest in plots. Post the pandemic, a sudden rise in the demand for plots has been witnessed across most of the India's top cities, like Delhi and NCR region especially in Gurugram, owing to homebuyers' consciousness about health, well-being, and lifestyle requirements.
Recent survey reports have claimed that in the year of 2021, increase in demand for investment led to 17% of searches for the plotted developments and this number increased to 22% in the 2022 year for the Delhi-NCR region. Such similar sentiments are now witnessed in many parts of Gurugram especially Sohna region. Many new construction projects to ease the transportation for commuters and enhance the connectivity between Delhi, Gurugram and Sohna regions to other parts of the city have also increased the demand for the plotted developments at such locations.
Hybrid culture adapted by the users, online teaching and work from home culture has abled the users to instill an urge of having their own home. In the times of advancement, homebuyers now crave for the flexibility to personally customize their own abode according to their comfort and needs. This new demand for having such lifestyle is possible with plotted developments only. Further, from an investment standpoint, plotted developments offer potentially higher returns than apartments and builder floors, and this facet has egged homebuyers on to jump at the chance. As a result of this trend, reputed developers such as Raheja Group, Godrej Properties, DLF Ltd etc. are designing potted developments to offer them a comfortable lifestyle and better investment ROIs. Many plots under the DDJAY scheme are creating a buzz in their market due to their advantages and affordability.