Co-Retail Spaces Launched by Omaxe Chowk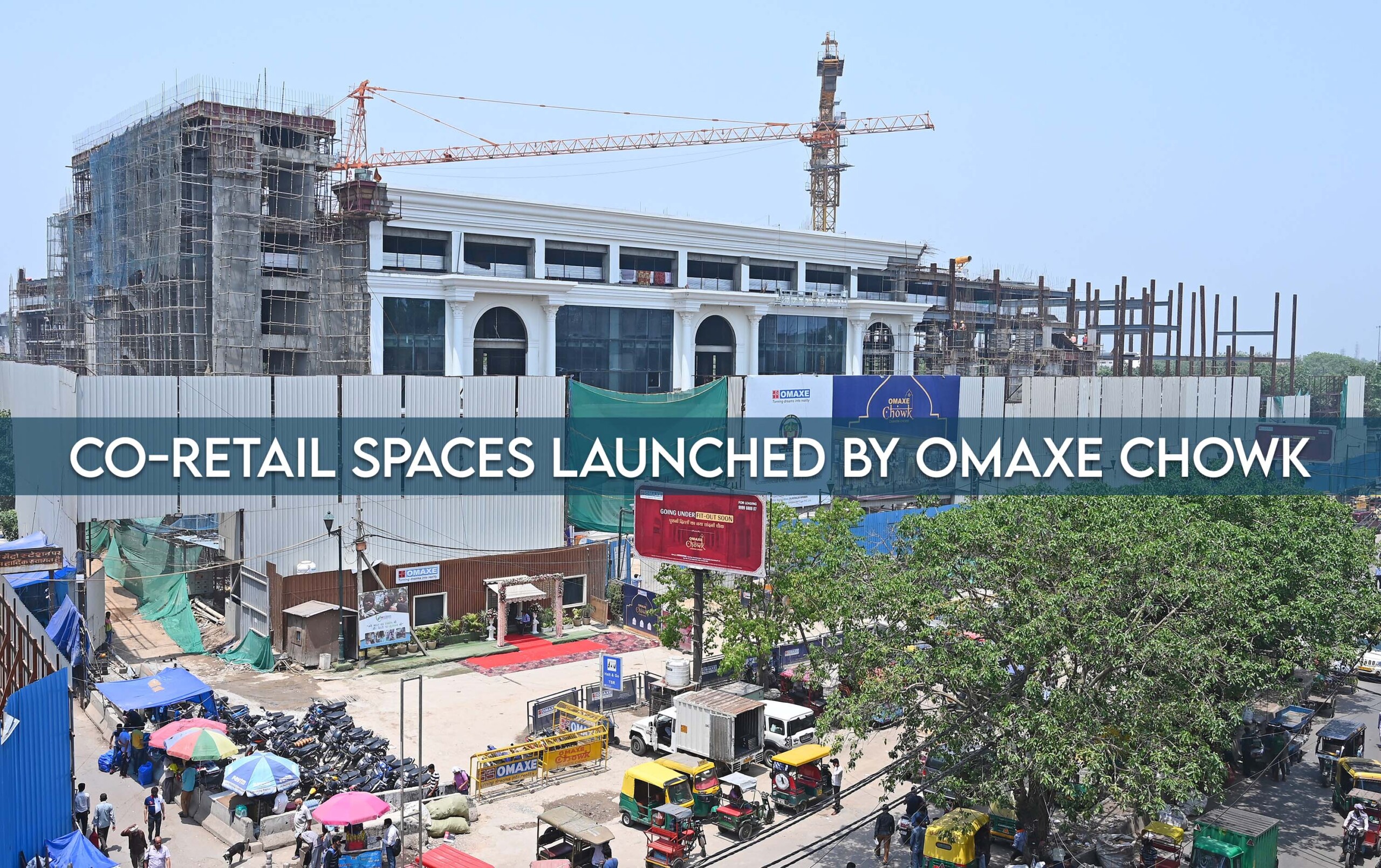 Omaxe chowk has yet again established its name in the field of innovation in real estate by launching first-of-its-kind co-retail spaces in its multi-level parking cum commercial project in Chandni Chowk. The project is predicted to go under the fit-out process soon in upcoming months. Co-retailing spaces are the future of business as they will provide economic efficiency and functionality in the business operations. This sensational and revolutionary business move by Omaxe Chowk will increase their revenue by reducing the rental costs. Omaxe Chowk offers two co-retailing models, namely sharing common commercial space and short-term leasing contracts. A shared space between two mutually associated product categories (like fashion apparel and cosmetics etc.) with the lease agreement of 1-6 months will draw huge interest of the retailers from different regions of country. The project will have approx. 8000-10,000 sq. ft. area dedicated for co-retailing.
Director of Omaxe, Mr. Jatin Goel said, "Co-retailing is an emerging concept in the expansion of business to next level. The retail arena will be transformed with the co-retail spaces as flexible lease models and cost reduction will enable them to breakthrough new boundaries and create a sustainable and better environment in the horizons of business. Businesses which were earlier available online due to expense issues will also have the advantage of owning their brick and mortar office using this omnichannel retailing strategy. The business potential of operating a co-retailing space in Omaxe Chowk can be ascertained from the fact that it is one of the largest organized commercial developments with multilevel parking facility in Delhi's oldest market Chandni Chowk.
Omaxe Chowk is one of the best locations in Delhi-NCR for retailers to own a premium space. A gorgeous interior in the historic Chandni Chowk, generously sprinkled with old-world charm and the diverse cultural heritage of Old Delhi, Omaxe Chowk is fast approaching the modern world.