Nitin Gadkari – Dwarka Expressway Construction Is Going To Get Complete, Traffic Expected Soon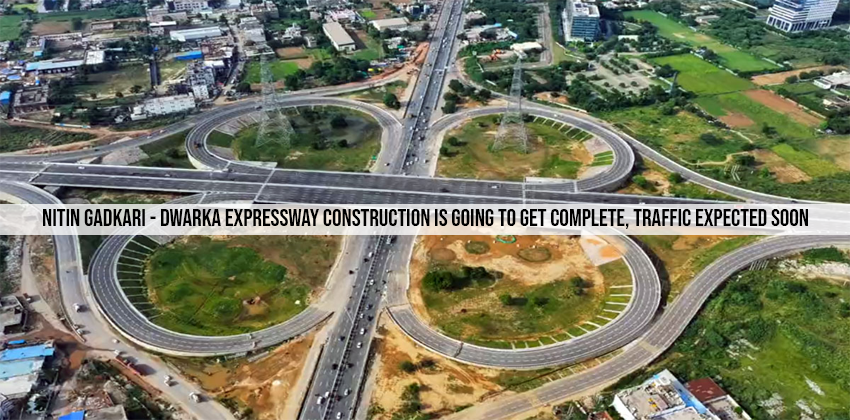 The Union Minister for Roads and Highways confirmed that the Dwarka Expressway road construction is almost completed. The traffic is going to start shortly. The address -at the foundation stone laying ceremony. The union minister further added that the road gets built, and residents of Dwarka and Old Gurugram can travel to Jaipur in about two hours via the Delhi-Mumbai Expressway. 
Nitin Gadkari further said that the completion of this project would give a huge relief on the Gurugram-Jaipur National Highway. He also said that the new Outer Ring Road built in Delhi will be completed within six months. In fact, the trip from Panipat to IGI Airport is going to take one and a half hours rather than two. So, this is going to save both time and fuel. The eight-lane underground and eight-labe above-ground road network is being built on this road near Shiv Murti in Delhi.  
He further commented that the route is going to offer a faster link, particularly for traffic going from Gurugram, IGI Airport. South & West, to Chandigarh and beyond. This project is specially designed to reduce the existing traffic strain on Delhi roadways, especially the Ring Road and Outer Ring Road, and Outer Ring Road, as the vehicles coming from Jaipur and Chandigarh will be able to utilize it as a bypass. Currently, such traffic is passing through Ring Road, The Dhaula Kuan stretch, and the Outer Ring Road is going to take extra time and contributes to congestion and air pollution in the national capital.