Invest in Asia's Largest Wholesale Market, Omaxe Chandni Chowk, for Promising Returns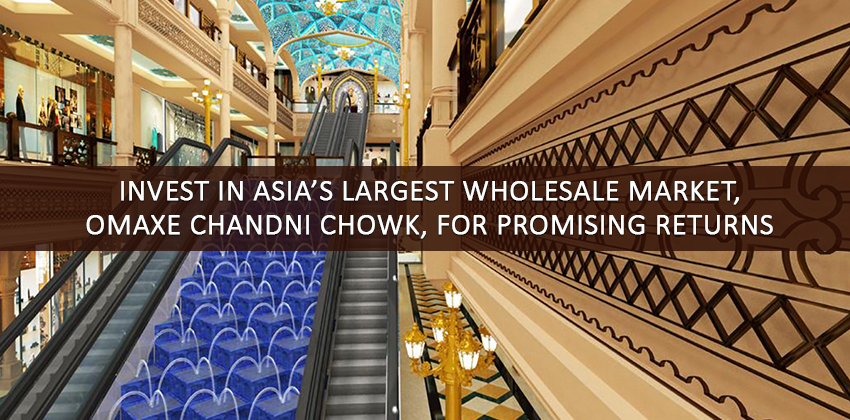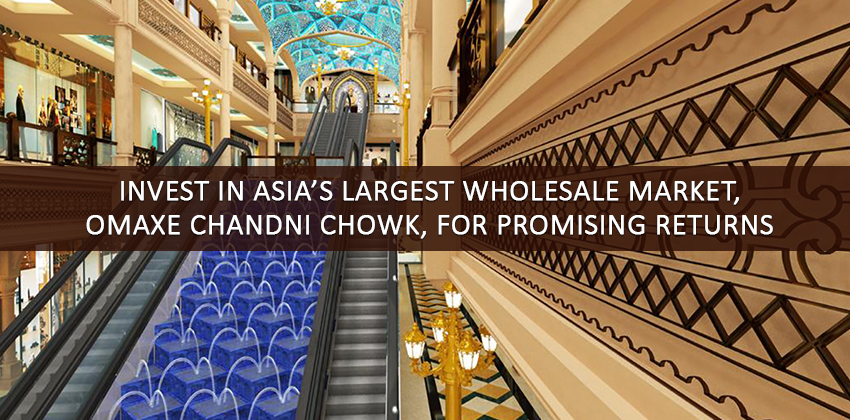 If you have been looking for the most strategic retail shops, food court, commercial spaces & multi level car parking in Asia's largest wholesale market, chandni chowk, head to Omaxe Chandni Chowk Delhi. Ideally located in the heart of chandni chowk, Omaxe chandni chowk is the largest commercial development in chandni chowk so far. This property in Delhi NCR is 22 meter high building which is expected to  cover around 3.6 lakh sq. ft. space for retail and 1.5 lakh sq. ft. for F& B space.
The strategic placement of Omaxe Chandni Chowk Delhi makes it the best property in Delhi NCR. It is in close proximity to all significant locations including Sis Ganj Gurudwara, Old Delhi Railway Station is just 3 min away, Red Fort is just 5 mins walk away and other important heritage properties pull millions of tourists visit every year. Chandni chowk is undeniably an incremental business spot that attracts highest footfall in entire Delhi NCR.
With the development of Omaxe Chandni Chowk Delhi challenges like chaotic traffic, congested lanes, no parking facility, lack of amenities and threat of stealing will be eliminated. Like popular commercial Property in Gurgaon, Omaxe Chandni chowk Delhi also offers fully air-Conditioned Spaces, Lifts, Escalators, Maintained Washrooms, and top notch food Court are some of the many modern amenities, this ambitious property in Delhi NCR is equipped with. It is anticipated that Omaxe Chandni Chowk will act as gateway for major manufacturers and mega-brands to attract 7 times greater footfall than any other commercial property in India. Omaxe chandni chowk has well structured architect which is inspired by the Mughal, Indian & British designs. This commercial property includes spacious shops, showrooms and corridors which will augment the arrival of people in Chandni Chowk by 30% year on year.