How Dwarka Expressway Is The The Next Commercial Hub For Investors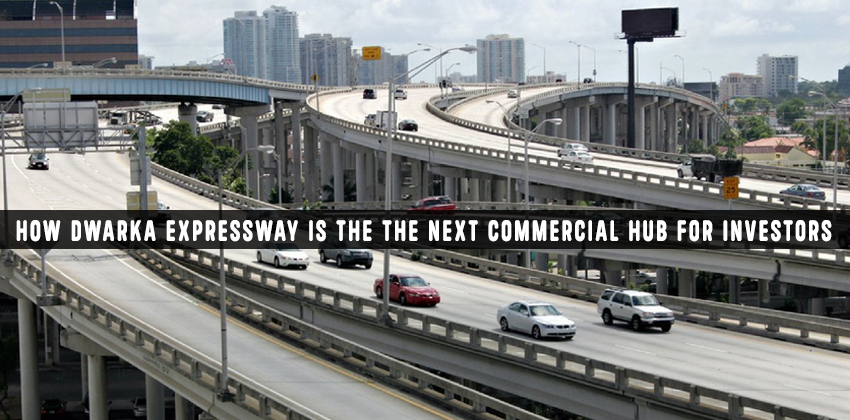 The Dwarka Expressway in Gurugram is also known as the Northern Peripheral Road (NPR). This has emerged as one of the top property hubs in the National Capital Region. This expressway connects Dwarka in Delhi to NH-8 near Manesar in Haryana, the 27-km-long, eight-lane expressway is a significant infrastructure project that reduces traffic congestion on existing routes. 
Dwarka Expressway is a strategic location with a significant factor contributing to its growth as a commercial real estate destination. This expressway is close to Indira Gandhi International Airport, Gurgaon, and Delhi. Moreover, it is well connected to a proposed metro corridor, which will boost its connectivity. 
The Haryana Government has identified several areas along with the expressway for commercial development. Some top developers have already acquired land in the areas to develop commercial space. This comes with the availability of commercial plots; the expressway is expected to become a hub for commercial activities such as shopping malls, office spaces, and standalone commercial outlets. 
Moreover, the demand for Shop-Cum-Office (SCO) spaces has led to an increased focus on developing such properties on Dwarka Expressway. These spaces come with a unique concept that comes with retail and office space in a single location. Small and medium enterprises seek them as they offer cost-effective office and retail spaces. 
Dwarka Expressway is one of the prime destinations for real estate investment. It comes with the surge in commercial and residential projects in the area. The region also offers a wide variety of options for buyers, affordable or luxurious. There are tons of leading corporate real estate developers, and a prestigious name in Delhi NCR has contributed to the area's development. 
The longest elevated road covering a distance of 29 km between Shiv Murti in Delhi and Kherki Daula Toll in Gurugram on NH8, boosting connectivity in the region. The destination is also a hotbed for tons of new and significant developments. A new initiative called Comprehensive Mobility Management Plan (CCMP) has further increased connectivity.  
The Haryana Government has a grand vision for Dwarka Expressway where they have approved many more projects at the planning stage. It is also coupled with tons of connectivity and proximity to Gurugram and the international airport, the region is one of the fastest emerging as one of the most prime location realty destinations. When it comes to residential and commercial, real estate buyers offer an alternative to Millennium City that is healthy and at par with international standards.