Hero Realty collaborates with Saheb Enterprise for a residential project in Gurgaon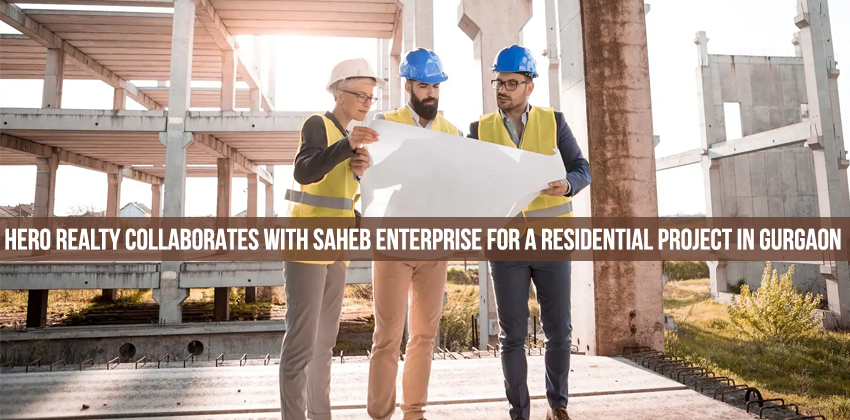 Hero Realty Pvt. Ltd has recently entered into a new joint venture (JV) agreement with Gurgaon-based Saheb Enterprises, which is going to develop a residential complex in sector 104, Gurgaon. 
It is actually a second joint venture by Hero Realty with the same company. In April 2023, both companies entered into a JV to develop approximately 2 million square feet targeting revenue of rs 2000 crore. Under the new JV, the company has also been taken aback by Sunil Kant Munjal's Hero Enterprise. It is also going to develop 800,000 sq. ft. targeting an additional revenue of rs 1500 crore. 
With this, Hero Realty and Saheb Enterprises' project land is going to increase by 11 acres making it one of the largest residential developments in Gurgaon. 
This JV project is going to allow us to significantly increase the market share in Gurugram over the next several years and fits within our strategy of deepening our presence across key real estate micro-markets. This project is also going to increase our continued sales growth in the current financial year, said Dharmesh Shah, CEO, of Hero Realty Pvt. Ltd.
Hero Realty is all set to launch a real estate project of around 4 million square feet in this financial year, coming with an estimated revenue potential of rs 3,500 crore. It comes with a residential development, where it aims to invest rs 1,000-1,2000 crore in this fiscal year. 
The sector around the Dwarka Expressway is emerging super fast as an attractive investment opportunity where it has already delivered flagship projects in Gurugram, Ludhiana, Mohali, and Haridwar. 
The company has recently introduced a new business vertical, Hero Earth, which is also going to specialize in plotted development across the Delhi National Capital Region (NCR).  In fact, the company also aims to see annual sales of rs 5,000 crore to become the second or third largest real estate company in Northern India and among one of the top 10 players in India.