Haryana Government Comes With New Policy To Make Residential Plot To Commercial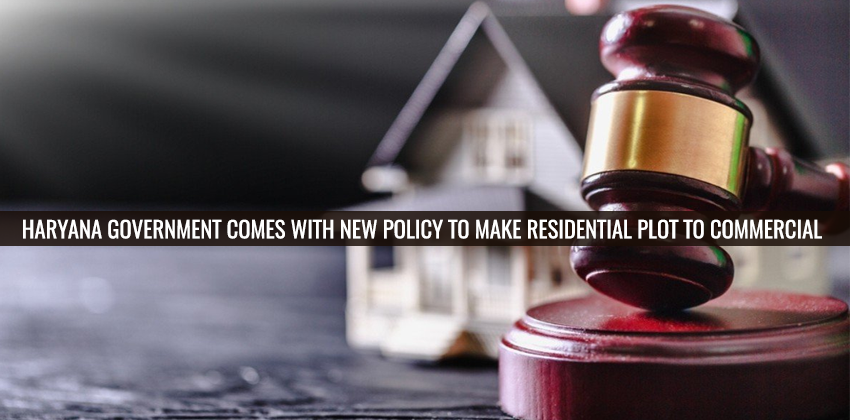 The Haryana cabinet on Wednesday approved a policy to permit the conversion of residential plots into commercial ones within planned schemes. According to the official statement, this is going to address the evolving needs and demands within the urban development landscape. 
The Haryana Municipal Urban Built Plan Reform Policy, 2023 has already been approved at a meeting of the state cabinet, which was presided over by Chief Minister Manohar Lal Khattar. After presiding over a cabinet meeting, Khattar also said that over the years various planned schemes, including rehabilitation schemes and town planning. It has also been implemented in municipal areas to facilitate systematic urban development. 
This scheme is also handed over to the major municipalities for management and maintenance. Moreover, by changing various circumstances it has also prompted plot owners to convert residential plots for non-residential purposes which was also not permitted originally.  
There are tons of areas that need to be regulated such as conversions by establishing norms and procedures, said the Chief Minister. The policy is also going to apply to some planned schemes within core areas of municipal limits, excluding areas, and sectors developed by Haryana Shahari Vikas Pradhikaran (HSVP), Housing Board (Haryana), Haryana State Industrial Infrastructure Corporation, and areas governed by Town and Country Planning Department (Haryana).
The policy is also applied to plots allowed to be subdivided under other government policies/rules. The parameters like floor area ratio (FAR), ground coverage, and plot height are going to remain consistent with the original residential scheme. The building line of the original scheme is going to be maintained. 
This statement is going to apply to the conversion of the property owners' needs to pay a scrutiny fee of rs 10 per square meter, conversion charges as per the notification of the Town and Country Planning Department, and the development charges of 5% of commercial collector rate per square meter.