DLF is set to make a substantial investment of Rs 17 billion in a shopping mall project in Gurgaon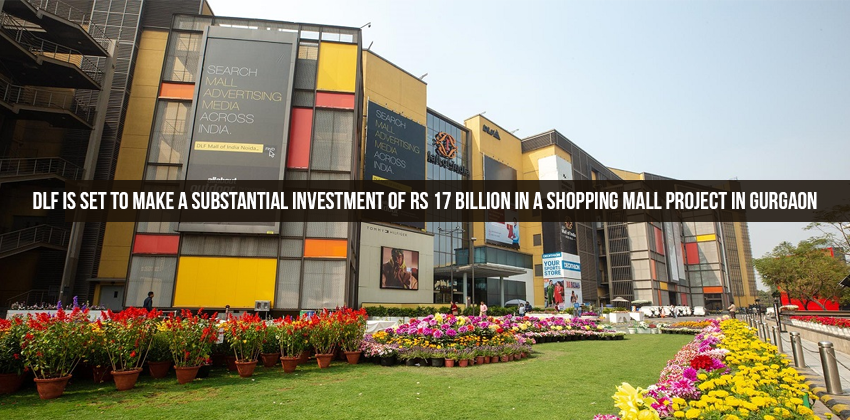 Recently, DLF announced its plans to commence construction on a new shopping mall in Gurugram. It comes with a span of 25 lakh sq. ft, during this quarter. The company is all set to invest nearly rs 17 billion in this project, making a strategic move to expand its business in response to the growing demand from retailers. 
This was also stated that the company already possessed the requirements for this endeavor. Moreover, DLF has been actively involved in the development of high-street shopping centers located near its housing project, catering to the needs of the local residents. Currently, the company is in the process of constructing these shopping centers in DLF-Phase V, Gurugram, and Moti Nagar, Delhi. 
It is also encouraged by the robust increase in foot traffic which is observed in shopping malls within the retail sector, the company has undertaken the construction of a premium mall of Goa, covering an area of around 6 lakh sq. ft.
The company boasts a retail footprint of 42 lakh sq. ft as nine properties are primarily located across Delhi NCR. Out of this, 3.4 lakh sq ft belongs to DLF directly. The remainder is under the ownership of DLF Cyber City Developer (DCCDL), a joint venture between DLF and the Singapore sovereign wealth fund GIC. 
The group is actively engaged in the development and sale of residential, commercial, and retail properties and has also successfully completed more than 158 real estate projects. Moreover, it also possesses an extensive land bank, increasing the development of a vast expanse measuring 215 million sq ft across both residential and commercial segments.