A Gurgaon Apartment Sold for 100 Crores Leaves Market in Awe. Here's the Scoop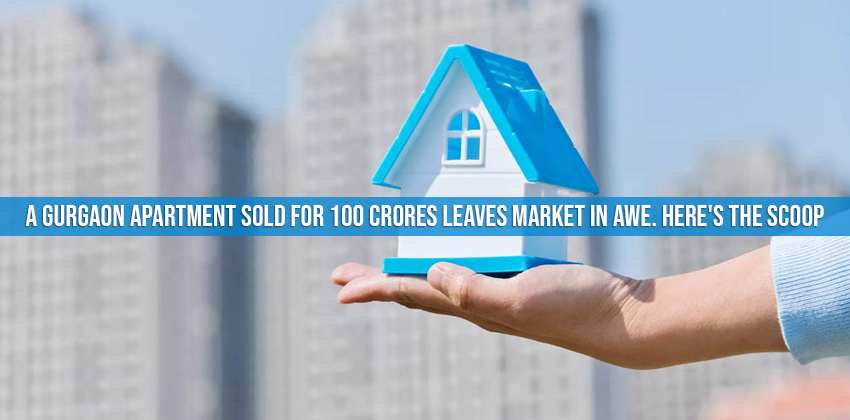 The Gurgaon real estate market is buzzing with news of a substantial Rs 100 crore deal involving a 10,000 square feet apartment at The Camellias by DLF on Golf Course Road, reported by The Economic Times. 
According to the reports, a few months back it came with the sized apartment in the same location that was sold. The increase in property prices is attributed to its substantial increase in per-square-foot rates for its address over the past four months. 
There is also a huge demand for apartments at DLF Golf Links as most of the startup founders, senior executives of MNCs, and businessmen have also preferred it as it offers unmatched amenities and ecosystem, commented Amit Goyal, managing director, India Sotheby's international realty. 
The project also offers these apartments in a basic, unfinished state at a listed price of rs 85 crore for a 10,000-square-foot unit. The owners who have invested in interior enhancement are now seeking over rs 100 crore for apartments of equivalent size. It has also solidified the property's status as one of the priciest condominiums in the nation, ET reported. 
This has also increased luxury real estate costs in Gurgaon and affluent areas of Delhi and has elevated the price of high-end apartments in the southwestern suburb and mansions in the Lutyens zone. It is also now rivaling the rates seen in Mumbai's prestigious neighborhoods, where the cost per square has also increased to rs 1 lakh. 
The National Capital Region (NCR) has also encompassed Delhi and its neighboring areas like Noida and Gurgaon. The real estate professionals are also making parallels as the Camellias and Delhi's prestigious Lutyens zone. 
In August, the joint report by Knight Frank and the National Real Estate Development Council (Naredeco). India's real estate sector is also expected to expand to $5.8 trillion by 2047, contributing 15.5% to the GDP from an existing share of 7.3%. 
According to the report by India Real Estate: Vision 2047 which stated that the residential segment will have an overwhelming share in the real estate sector. By 2024, India will reach 100 years of independence where the size of India's economy is estimated to range between $33-40 trillion.