Final Testing Of Sohna Elevated Road Project Begins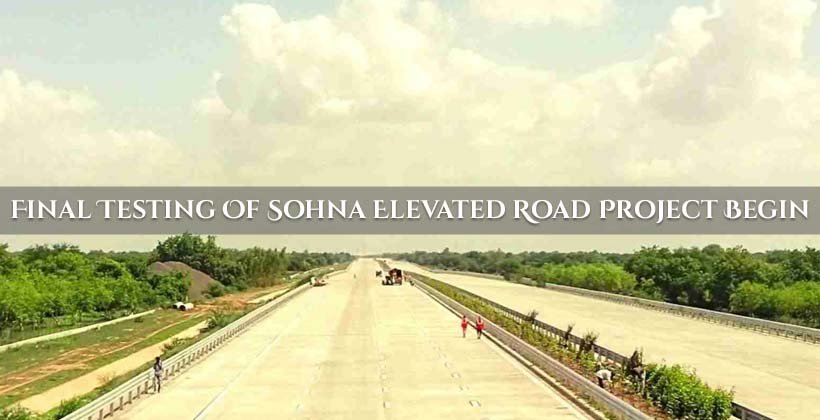 Sohna road which is 21km elevated will provide seamless connectivity between the region of Gurugram and Sohna. This elevated road will be completely functional by June 30 as the tests on 9km portion of the road will be started since the construction is completed.
National Highways Authority of India (NHAI) has explained that the road testing has begun from Rajiv Chowk to Badshahpur and further the load testing of this area will begin from next week. These tests are extremely important and will measure whether the stretch meets the parameters as set by the executives.
This 21km elevated Sohna road is divided into two stretches for the construction; one is from Rajiv Chowk to Badshahpur and another 12km from Badshahpur to Sohna. The second stretch which is of 12km from Badshahpur to Sohna was opened in April for the commuters. The test will be completed and road will be functional by June 30.
The tests being done on the 12km elevated sohna road include inspection of infrastructural components for the safety of automobiles and load testing. Gauging how much of heavy weight can the road spans and sections between pillars withstand, comes under load testing. A senior NHAI official has said "Visual inspection, roughness index and checking the length or width of elevated road has been started already and load testing will start from the next week. Both the tests will continue simultaneously."
Road will open after completion of these tests and is expected to provide signal-free connectivity between Gurugram and Sohna to commuters and avoid several congested junctions such as Vatika Chowk on the way.