Continuous Rising Scale of Luxurious Houses in the Year 2022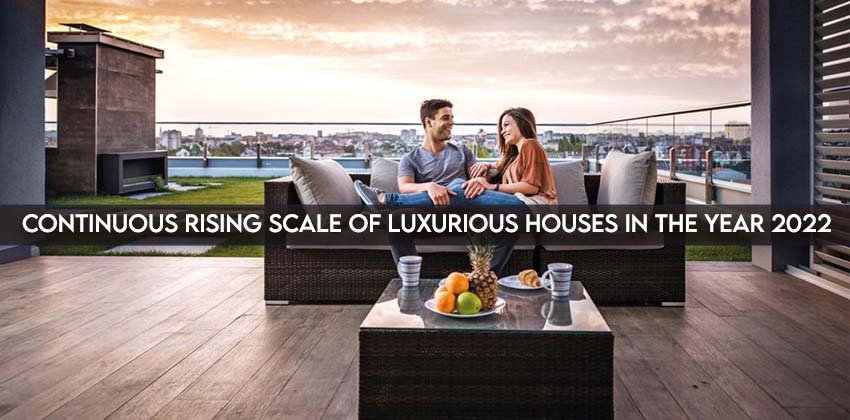 Pandemic has changed a lot for everyone. This comprises of people's lives, lifestyle, choices, businesses and lot more. Real Estate sector has witnessed a massive hike in home ownership which has boosted the business worldwide. This surge has altered the developer's way of doing business and led to prioritizing of residential projects by the home buyers.
Spacious homes are now in trend and more and more people are buying homes which provide them spacious layouts at an unmatchable price. With the pandemic hitting the world, need of having comfort while sitting in one's own luxurious home has increased by many times. This wave of luxurious homes increased with the introduction of work from home culture as the elite class for whom comfort-living, luxury and surroundings are a priority, invested in luxurious homes where they get all the amenities in their home only.
Post pandemic, real estate sector has witnessed a surge in the market. Out of the real estate sector, boost in the demand of luxury houses have seen an exponential growth. Given the uncertainty that has permeated people's life, joint families and the elderly have formalized the distribution of their assets, which has led to a significant supply of expensive homes entering the market, especially in Delhi, Gurugram, and other metropolitan areas. Home ownership has become a popular trend among the millennials where 67 percent of the millennials have expressed their interest in buying their own in 2022-2023. This trend has emerged from the need of lifestyle improvements, lucrative financial prospects etc.
Leading real estate giants have predicted that discerning buyers prefer to invest in the luxury housing of residential sector as compared to other commodities. Massive dramatic increase in the selling of villas, bungalows, luxury homes etc. nationwide due to the behavioral transformation post covid has now idolized the idea of having luxury homes. Notable change in the living standards of people, quality of life has come and people now desire to have a healthy lifestyle with spacious homes having open and green spaces.