Developers are All Set to Boost Low Rise Development in Gurgaon, Faridabad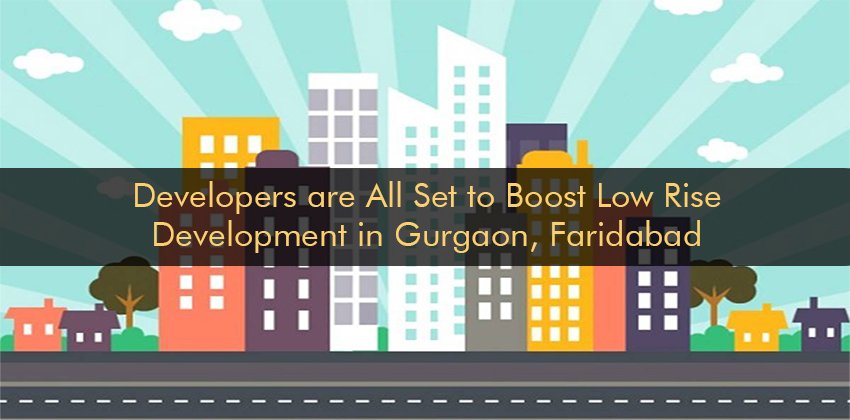 Faridabad and Gurgaon will soon witness an investment of approximately Rs 7,000 crore in development of independent floors as several builders are planning to build low-rise apartments after the launch of a government scheme Deen Dayal Jan Awas Yojna (DDJAY).
Many leading developers including M3M, Birla Estates, DLF, Trehan Group, BPTP and ILC group have already requested for the license under the Deen Dayal Jan Awas Yojna, which enables them to build multistory apartment up to four floors and sell them autonomously.
As said by Mr. Ankur Srivasttava, Chairman of GenReal Property Advisers "Gurgaon has always focused on luxury housing, with nothing much to offer to people looking for below Rs 2 crore property. With about 20,000 independent floors on offer in next one year by these developers, Gurgaon will offer properties in mid-segment also, as these independent floors will be available in the range of Rs 50 lakh to Rs 1.75 crore,"
Developers opine that high rise properties take five to seven years to monetize, and especially amid current liquidity crisis, the realty sector is seeking quick monetization of assets.
Mr. Srivasttava says "However, developers need to be careful as there could be an oversupply. It will not be a cakewalk and the developer has to target the right buyer. In Gurgaon, people were unable to take the credit link subsidy scheme, so developers offering a floor within Rs 45 lakh will attract buyers,"
DLF, one of the giants in real estate industry, is planning to invest in low rise projects including independent floors and plots in several parts of Gurgaon. Out of the total planned development, 44% will be low rise and plotted development.
Amit Raj Jain, Senior Vice President of BPTP mentions that "We have planned independent floors at three locations in Gurgaon and Faridabad with an investment of Rs 500 crore,"
M3M group has decided to invest Rs 4,000 crore for constructing 10,000 units in several areas of Gurgaon ranging from Rs 60 lakh-1.75 crore.Trehan Group is planning to invest Rs 150 crore in building 1,000 units. Abhishek Trehan, executive director of Trehan Group stated "For a developer, monetising high-rises take a lot of time and effort. With the attractive scheme of Haryana government, where it offers rebates in developing independent floors, it makes sense to go for low-rise development,"
Ashish Thapar, the managing director of T and T Realty Services says "In the next two years, independent floors will dominate the real estate market and developers will keep on offering better projects and amenities to lure the customers, keeping in mind the need and desire of the end users,"
As per property consultants, the independent floors comprise of 10 % of the total launches in Gurgaon, but in near future it is expected to grow up by 75 % of the total projects in Gurgaon.
Rehan Huck, the Vice President – retail of ILC Group states "We have applied for license change after seeing the demand for floors. We have planned a township of plotted developments and are acquiring more land. We plan to invest Rs 100 crore in the construction of 600 units," said