Delhi-Jaipur Travel is Just 2 Hours from Delhi-Mumbai Expressway, Safety Tips Required for Safe Highway Driving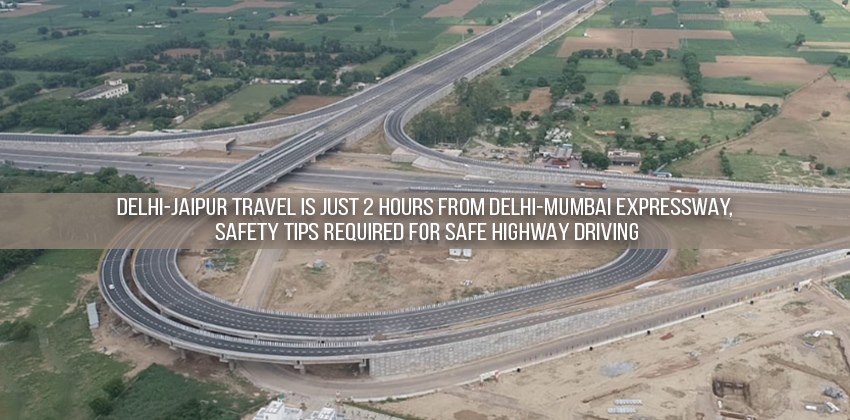 Nitin Gadkari, Union Minister of Road Transport and Highway recently announced that the Sohna-Dausa stretch will be inaugurated by Prime Minister, Narendra Modi.
The inauguration has brought down the travel time between Delhi-Jaipur to 2 hours, says Gadkari.
However, road conditions in India are quite unpredictable, especially when it comes to highways without traffic. It is always important to be extra cautious while driving on the highway. Below are some safety tips for driving on the highway.
Lane changing – Taking the wrong lane is one of the most common mistakes that most drivers commit. So, it is very important to identify the speed difference while changing the lane. Always give the proper signals and check the safe gap while changing the lane.
Tyre Pressure – Before you make any plan, make sure that you check the tyre pressure of your vehicle, especially when the tyre is cold.  The air pressure of every car varies depending on the vehicle.
Appropriate Signaling – In case of diversion ahead, always make sure that you give the proper signal. Even during foggy conditions, it is always important to notify other motorists about the movement.