Conscient Infrastructure has gained 6.6 acres of Land In Gurgaon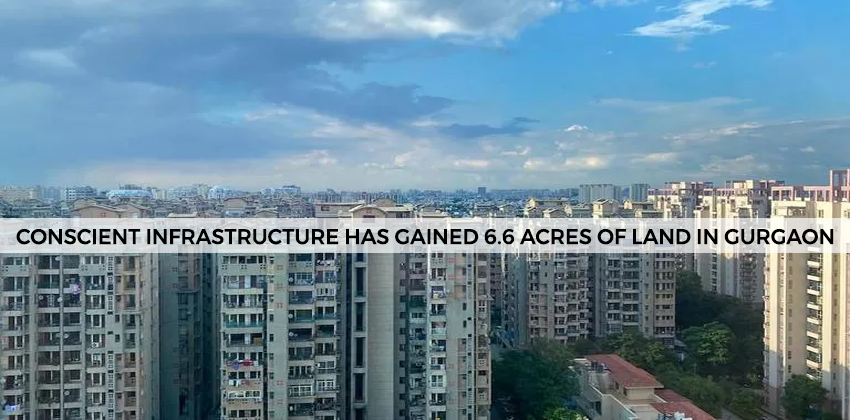 Conscient Infrastructure, Gurgaon-based real estate developers have gained 6.6 acres of land for around rs 80 crore. Even after doing two separate projects altogether, the company has partnered with Hines, the international real estate firm for a project in Gurgaon. 
In fact, the land parcel has come to a development potential of more than one million sq. ft. and the company is also going to develop a residential group housing project. The capital market team of Cushman & Wakefield facilitated the transaction for Conscient Infrastructure, making it a perfect portfolio for spanning residential, commercial, retail, and value housing. 
The land comes with an excellent strategic value as the area is directly connected to the present NH8 and the upcoming connectivity from the Extension Road connection. 
Managing Director of Land & Capital Market, North & East India, Hardeep Lamba said that the Gurugram market is witnessing a bullish run and this deal is going to help the developer to fully leverage it. In fact, the market comes with some of the biggest and most premium office space and luxurious residential apartments and retail destinations of NCR. 
Moreover, the decision to partner with Hines has not been taken. Hines and Conscient came with tons of partners in 2019 which is going to develop the project Elevate at Golf Course Road (extension) in Gurugram, India. The Gurgaon-based Elan Group has come with a 7.65 acre land parcel for about rs 200 crore at sector 82.