Commercial real estate sector in NCR may report growth in Oct-Dec owing to better demand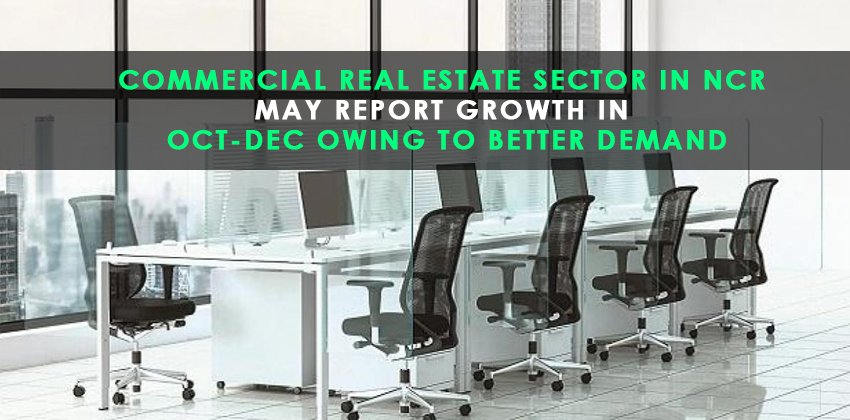 The market for commercial property in Gurgaon has gained momentum from past few years. With the rapid pace of industrialisation and migration of people for finding better job opportunities in Gurgaon, the millennium city has become the hub of commercial properties in India.
As per the reports of real estate expert, The commercial real estate sector of the National Capital Region (NCR) is likely register growth in the current quarter (October-December) on the back of improved demand. The report said "Till Q1'2020, the commercial realty space was on a growth trajectory but in Q2'2020 owing to the COVID-19 crisis the sentiment remained muted but the market will again witness an uptick in the sentiments by Q4′ 2020,". Also, the report noted that several areas of Gurugram and Noida have become business hotspots.
Gurugram is the topmost favourable destination for commercial office spaces in NCR.  The city offers plethora of options for buying retail shop in Gurgaon. One of the best things about the city is its proximity to Delhi besides countless industries and corporate houses situated in the locality. Demand for commercial property in Gurgaon has been on high growth trajectory after commercial space saturated in Delhi and availability declined in the national capital, the report said.
Some of the hottest destinations for investing in commercial property in Gurgaon include NH-8, Golf Course Road, SPR in Gurugram. These locations have turned out to be the most rewarding options for leasing activities as well.
"Commercial Realty market is witnessing an upward trend and more and more buyers and investors are showing their interest in it because commercial asset class has performed much better than the residential sector over the last few years," said, Ajay Rakheja, National Head, 360 Realtors – Commercial.