DLF sold nearly 90 independent floors for 300 Crore in Gurgaon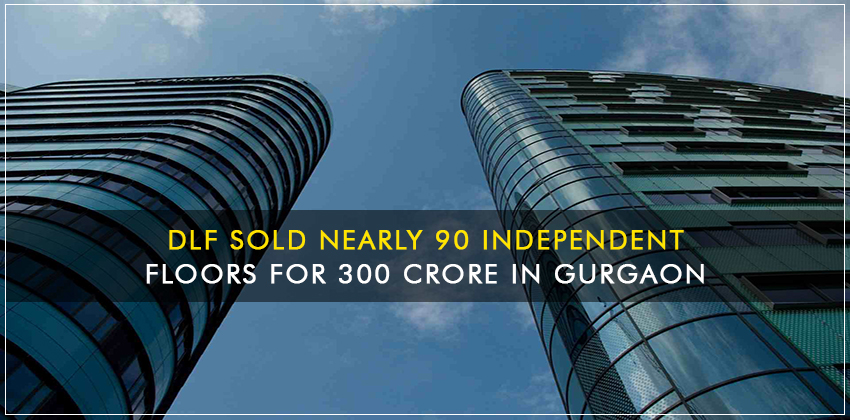 The real estate giant, DLF is planning to launch DLF independent floors in DLF Phase I-IV at Gurgaon and Panchkula. The company's sales bookings in first half of this fiscal jumped to ₹1,000 crore as sales in the quarter second rose sharply to ₹853 crore. There goes the good news that the sale
Realty major DLF Ltd has sold nearly 90 independent floors in Gurgaon worth over ₹300 crore in Gurugram and soon planning to launch several more projects. Also, it has been seen that the demand for premium residential properties has revived in past months.
As stated by Aakash Ohri, Sr. Executive Director Sales & Director, DLF "Recently we launched 88 residences in form of premium independent floors (at a price point of ₹3.75 – 4.25 crores each), spread across 22 plots, in the DLF City Phase 3…in Gurugram. These were sold out in a record time," he further stated that the company is planning to launch similar projects in Panchkula, Tri-city, New Gurgaon and wherever there is an opportunity in DLF phase 1 to 4.
"With an improved attractiveness for real estate as a preferred asset class, against other traditional alternatives, home buyers are looking at safeguarding their accumulated savings by investing in a more long-term asset," Ohri said.
Plots/plotted developments offer high returns, he added.
As stated by Ohri the COVID-19 pandemic has led to shift in demand towards organised and trusted developers. If we talk about consumer profile, he said that apart from local buyers, NRIs comprise a substantial part of the buyer base that invests in plots/plotted developments.
"Plotted developments have witnessed a manifold appreciation in investment in the past few years. For example, according to a recent research untaken by a leading property analytics firm, plots in DLF City phase 1-4 in Gurugram, have witnessed an average appreciation of 229% from 2009 to 2019," Ohri said.