TARC Reports 161% YoY Growth in Consolidated Revenue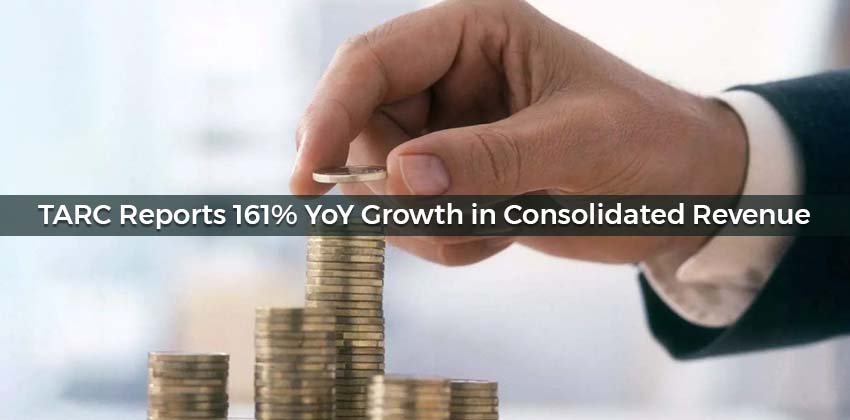 In the first quarter of the current fiscal year FY2022-23, Delhi-based real estate developer TARC Limited recorded consolidated revenue growth of 161% YoY and 68% QoQ at Rs. 71.27 crore. The business recently formalized the financing strategy for its future expansion after receiving Rs 1,330 crore via NCD from Bain Capital.
The most recent round of fundraising enables management to vigorously concentrate on projects alone, without devoting any additional time to financial preparation. One of the largest investments in a North Indian real estate company in recent years was made through the Bain Capital transaction.
In the previous 12 months, the company also executed two deals with renowned overseas institutional investors, Blackstone and ESR. This development demonstrates the confidence that investors have in the projects of this company, which provide top-notch amenities complemented by cutting-edge technology. M.D. of TARC Limited said that, "We are aiming to unveil new projects that are in the works at prominent sites throughout Delhi and Gurgaon in order to provide consumers with more options. To develop the forthcoming projects, we will use a portion of the money raised from Bain Capital as well as income from ongoing projects. The business will begin work on its forthcoming project." TARC Tripundra is situated in Pushpanjali Greens, New Delhi, on Main Bijwasan Roadwhere the business is also developing and planning a number of projects.