Sohna Road & Dwarka Expressway accounts for greater share in NCR's real estate market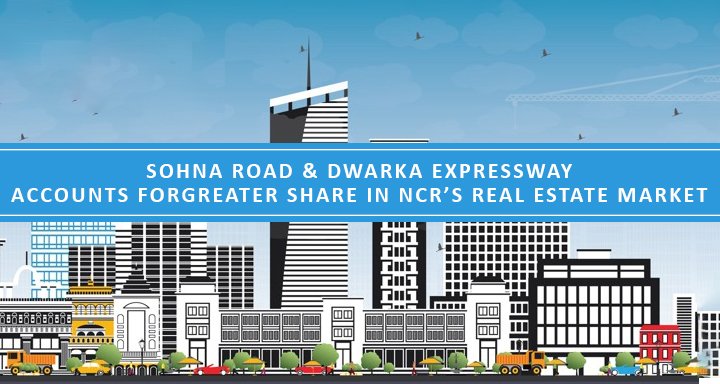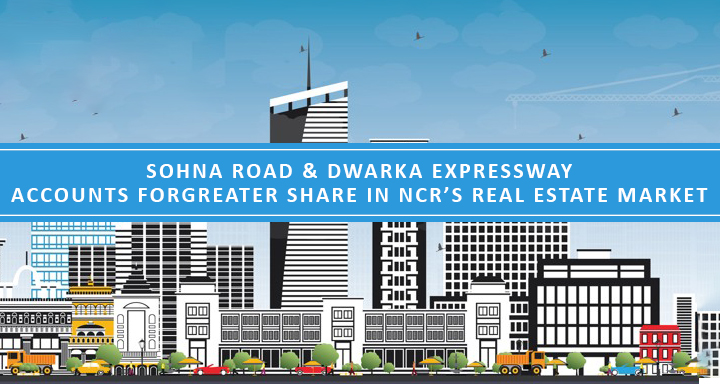 If buying property in Gurgaon is on the cards, then you must consider exploring residential projects in Sohna Road in Gurgaon and Dwarka Expressway in Gurgaon. Both these destinations have emerged as leading real estate markets of NCR with the average property price appreciation of 19% and 14% respectively since 2013, as reported by Anarock realty consultants. This property price appreciation is not only seen in these two micro markets but also in current hot destinations of NCR such as New Gurgaon, Sohna and Noida Extension. The appreciation in price has been in double digits in later locations.
Anarock report states that the average property prices in top seven cities in the past seven years rose to 14%. It has been seen that the average price of home increased from Rs. 4,895 per square feet in 2013 to Rs, 5,599 per square feet by the end of Q3 of 2020. Pune city has experienced maximum rise of 38% which was followed by Bengaluru and Hyderabad with 20% rise each. Talking about NCR, then there's good news for all house hunters seeking property in Gurgaon.
NCR registered merely 2 % appreciation in property process from Rs 4,488 per square feet to Rs 4, 580 per square feet in last 7 years. The average price of property rate in Sohna road in Gurgaon rose from Rs 5,640 to Rs 6,707 per square feet. Dwarka expressway in Gurgaon registered appreciation from Rs 4,668 to Rs 5,340 per square feet in last 7 years. Similarly, the New Gurgaon saw the hike of 11% from Rs 3,050  to Rs 3,370 per square feet as per Anarock.
Talking about the projects in Sohna road, its vital to mention Central park Sohna road and Ekam plots as popular residential destinations for buying home. Central Park, one of the rapidly leading ultra-luxury realty brands offer unmatched opulent living experience in shape of Central Park projects in Gurgaon.  Central Park Gurgaon has delivered approx 5.5 million sq. ft. across luxury Central Park apartments Gurgaon till date. Central Park Sohna road most specifically caters to concept based luxury homes equipping in-house hospitality services which makes them unique from others. If you aspire to buy independent plot in sector 5 Sohna, South Gurgaon, then you must consider buying Paras Ekam Homes Roseview. Paras Ekam homes are spread across 15 acres land designed around flawlessly nurtured landscape. Paras ekam homes offer independent plots that are designed exclusively for those who seek pollution free environment and convenience in life. The plot sizes range from 75 sqyds- 179 sq.yards. These residential independent floors offer highest order of connectivity to NH248A passing across Sohna abd the KMP expressway.