Smart World lines up nearly Rs 3,000 crore for 3 Gurugram housing projects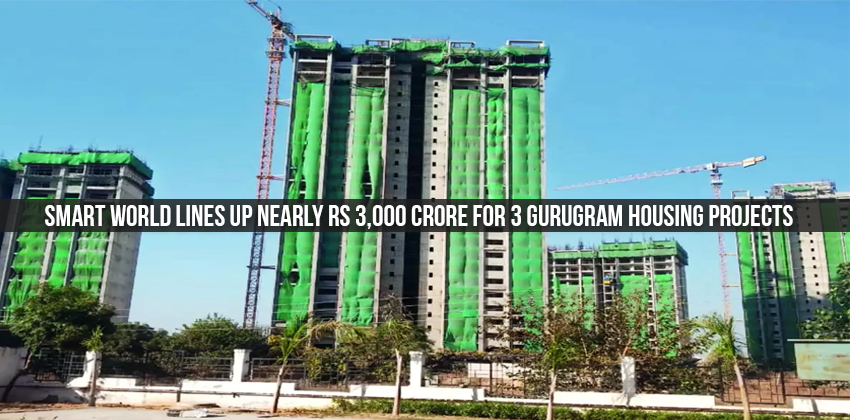 Smart World Developers will invest nearly Rs 3,000 crore in developing about 8 million sq ft of residential space across three projects in Gurgaon, said its CEO Vivek Singhal.
The first phase of the three projects will be launched in 2023 and at the same time the company is exploring projects in Mumbai, Bengaluru and Pune, he said.
"We have done two projects in sector 89 and 61, which is a proof of concept for us. Both the projects are almost fully sold out and 2023 will be the year of delivery and launches for us," Singhal told ET.
The company is set to launch projects in sector 113, sector 66 and sector 79 of Gurgaon.
"In sector 113, we have a total development potential of 4.5 million sq ft, of which we will develop about 3 million sq ft in the first phase. The sector 66 project will be a luxury high rise. Around 2.5-3 million sq ft will be launched in the first half of 2023," said Singhal.
The company also plans to develop 8.5 million sq ft in sector 79 in multiple phases.
Smart World Developers is expected to close 2022 with revenue of Rs 4,000 crore and aims to double that in 2023.
"For our upcoming projects, we are focusing on digital homes and add-on services which will set us apart," said Singhal.
The developer recently raised Rs 250 crore from Motilal Oswal for its portfolio expansion. It is also in advanced discussions with various national and international private equity players to set up a development platform for its upcoming projects.
The company will do retail projects only where it is near the residential development of the company. Recently, it launched a premium high street retail project in sector 61 Gurgaon, spread over 100,000 sq ft, with expected revenue of Rs 250 crore from this project.
Smartworld Orchard Street is spread across three floors, with units ranging from 500-12,000 sq ft.
The developer, which is financially backed by India Infoline, Piramal Group and the Bansal family (promoters of M3M group), aims to invest Rs 8,000-10,000 crore in developing residential projects in Gurgaon in the next few years.
Its fundraising took place at a time when the real estate company had already prepaid its initial investments of Rs 400 crore from Piramal Group and IIFL within a year.
The company said it will target the millennial population, who were not thinking of buying a home before Covid-19 but have now realised the importance of owning a home of their own.