Real Estate Market is Expected to Boom in the Upcoming Financial Year 2023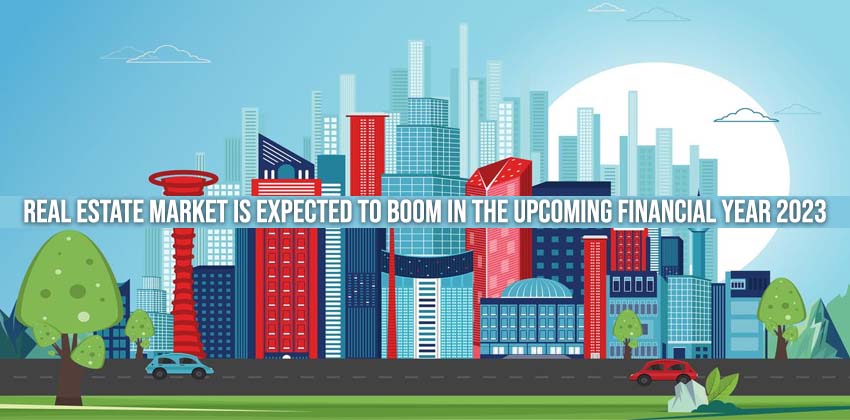 Real Estate sector is now on the mend with shifting trends where in the residential sector has again come into the focus of real estate investors which is likely to boom in the upcoming financial year of 2023.  The industry is under a recovering stage, and changing trends indicate that residential sector is in demand. In the financial year 2023, strong and favorable momentums are anticipated to continue dominating the Indian real estate market, supported by a strong structural basis, increased demand, and decreased home loan rates. Without a doubt, FY 23 will be the fiscal year that the sector has been waiting for. A positive prediction for the economy will also contribute to the market's upturn. The majority of rating agencies place India's growth in the agreeable range of 8 to 9 percent for the upcoming year. Increased home demand will result from the boom in business activities as well as improvements in the labor market and income levels.
The developer community has also contributed in enticing the potential buyers with a variety of alluring offers and hence, has helped in boosting the market. Interestingly, property prices will rise quickly in tier 2 and tier 3 markets as well. Real estate in India's smaller cities and towns will be supported by continued infrastructure improvements, improved job prospects, and expanded connectivity. In towns like Lucknow, Kanpur, Agra, Patna, and Cochin, among others, metro and suburban transit systems are already taking shape, which will increase demand for real estate. New airports are constructed as part of the Ude Desh ka Aam Naagrik scheme (UDAN), which will greatly aid the real estate industry and promote regional economic growth.