What is the Difference Between NCR and NCT Real Estate Market?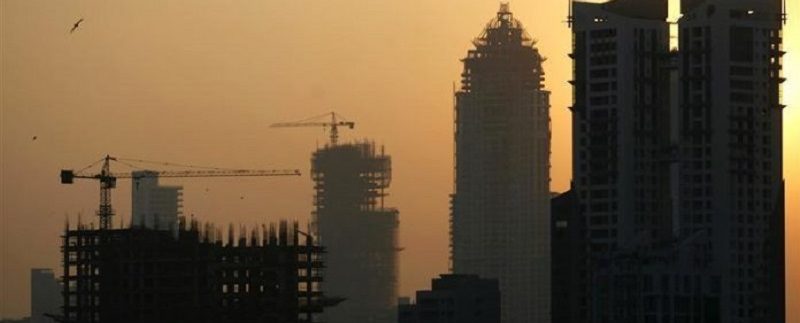 NCR and NCT are two poles apart from each other, however, the fact is known only by a few. So, take a look at the main differences between NCR and NCT real estate market.
I am pretty sure that there are hundreds and thousands of people out there who might not aware of the fact that NCR and NCT are two poles apart from each other. NCR stands for National Capital Region while NCT stands for National Capital Territory. Apart from the difference in the abbreviations, they are different in politics, taxation, administration and even in the real estate. They are like two concentric circles that are drawn from the same centre but have different positions and different properties. In this post, Bullmen Realty has tried to list some basic differences between NCR and NCT, and in their real estate market.
Difference in Geography
Holding special stature, NCT is a special Union Territory of India that is governed by the elected government of NCT and the central government. The entire region of NCT consists of 11 districts, 59 census towns, and approximately 300 villages. National Capital Territory is administered by three municipalities, namely, Municipal Corporation of Delhi (MCD), New Delhi Municipal Corporation (NDMC) and Delhi Cantonment Board. On the other hand, National Capital Region (NCR) is the area around NCT which includes the cities like Faridabad, Noida, Gurugram, Ghaziabad, etc. In the recent times, the NCR has been further expanded to Sonipat, Meerut, Bahadurgarh, etc. There is no legal jurisdiction given to NCR, in fact, they are developed with an aim to decongest the NCT its population. While Ghaziabad and Noida are prominent cities of Uttar Pradesh, Gurugram and Faridabad fall into the state of Haryana.
Also read: Which is better among Noida and Gurgaon?
Difference in Property Market
There are huge differences in the real estate markets of both National Capital Region (NCR) and National Capital Territory (NCT). Since the implementation of RERA on 1st May 2017, every state has its own Real Estate Regulatory Authority. For instance, Noida being a part of Uttar Pradesh has to abide by all the rules and regulations formulated by UPRERA, whereas Faridabad is abided by Haryana RERA. In the same way, the real estate market of NCT comes under Delhi RERA which is governed by the Union Urban Development Ministry.
Another difference between NCR and NCT real estate market is the fact that colonisation is not allowed in Delhi. In Noida and Gurugram, the developers are permitted to construct massive townships, however, it is not a case in NCT. The affordable properties are available only in illegal or unauthorised colonies of Delhi and in the parts where developments are still in its developing phase. Buying a home in the plush colonies of NCT, such as Lutyen's Bungalow Zone (LBZ), Greater Kailash, Hauz Khas, etc. is a far-sight dream for middle-class home buyers.
NCR consists of satellite towns where a home buyer can find a property at reasonable rates. Owing to the affordability, opportunities for employment and availability of land for residential and commercial developments, the real estate market of NCR is flourishing day by day. Noida Extension or Greater Noida West, Dwarka Expressway, Noida Expressway, Indirapuram in Ghaziabad and Sector 70s in Gurugram are some of the most prominent residential hubs of NCR.
Being the national capital of India, NCT has become very crowded and hence, the people are struggling even to find a lush garden in their neighbourhood. It is because of these bitter facts that Delhiites are now moving their base to NCR to find a better lifestyle. The dwellings in NCR are either townships or made up in township style, thus have basic necessities like swimming pool, gymnasium, parking and clubhouse, which is not a case in NCT.
Though, both NCR and NCT are different in their own ways. While NCT has better management, administration and is an epicentre of the Indian politics, whereas NCR is best for tranquil seekers who are looking for a budget-friendly accommodation.
source: bullmenrealty