Annual real estate supply in India expected to increase to 8.2 bn sq ft by 2025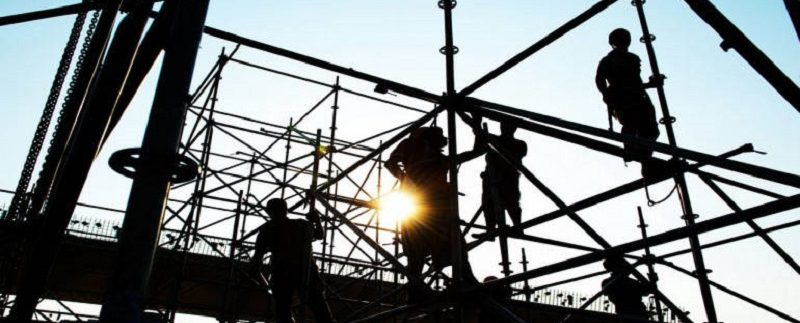 Increasing urbanisation and transformation of the real estate sector from a largely fragmented to an organised one, thanks largely due to regulatory reforms such as RERA and GST, is expected to increase the annual real estate supply in India from about 3.6 billion sq ft in 2013 to about 8.2 billion sq ft in 2025. This will also impact the growth of jobs that is likely to see a spurt of over 80 percent by 2025, says a CREDAI–CBRE report titled Assessing the Economic Impact of India's Real Estate.
As per the report, the potential employment opportunities in the sector are expected to touch 17.2 million jobs by 2025 up from 9.2 million in 2016. The economic contribution of the real estate sector is projected to increase significantly during the period from 6.3 percent in 2016 (IBEF figures) to almost 13 percent in 2025. Long-term prospects appear highly positive for the sector, with a potential increase in completed space from 3.6 billion sq ft in 2013 to about 8.2 billion sq ft in 2025, it says.
Commenting on the report, Anshuman Magazine, Chairman, CBRE India and South-East Asia said, "The sector continues its metamorphosis from being largely fragmented and unorganised to become structured and organised like its peers in developed economies across the globe. The growing prominence of India in the global scenario has had a positive impact leading to increased expectations and responsibilities on this sector."
India has emerged as the 'most preferred outsourcing destination' as per the findings of the 2017 Asia Pacific Occupier Survey Report of CBRE owing to India's formidable IT business process outsourcing (IT-BPO). Among Asia Pacific-based companies, 82 percent of Indian respondents plan to increase their headcount in the next three years, reflecting the country's buoyant economy, steady progress in enacting regulatory reforms and booming outsourcing and ITeS sector, he said.
The annual real estate supply in India is expected to increase from about 3.6 billion sq ft in 2013 to about 8.2 billion sq ft in 2025, the report said. Additionally, recent developments would also spur real estate growth: Under RERA, a regulator will bring in credibility for the sector in the long run, likely to open up funding avenues and bring down lending costs.
"Increasing urbanisation, expanding spread of organised real estate and introduction of new construction technologies are some of the factors that are likely to be a pivot for the growth of real estate construction activity in the country," said Abhinav Joshi – Head, CBRE Research India.
"The implementation of GST would result in consolidation in warehousing, leading to emergence of larger, better quality warehouses and boost inflow of institutional capital. Moreover, with REIT listings to become a reality in the coming quarters, developers will be able to gain access to funds by monetising their assets, giving equity investors a better exit mechanism," he said.
"With positive demographics and a regulated environment, the real estate sector is projected to spearhead the Indian economy by doubling its GDP contribution by 2025. Not only will this result in an increase in job opportunities, but it will also have a cascading effect on about 250 ancillary industries which are dependent on the real estate industry. With favourable government policies also on board, all these factors point towards an extremely promising future for Indian realty," said Jaxay Shah, president, CREDAI (National) said.
source: moneycontrol