New Gurugram: The Upcoming Growth Corridor of NCR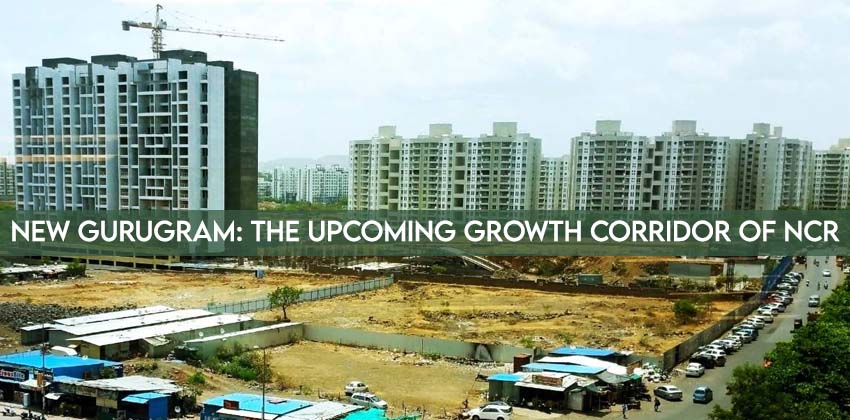 New Gurugram has turned into a cosmos for young families planning to lead a great lifestyle in NCR.
The real estate sector has always remained investor's favorite destination to put their hard-earned money. However, the lucrativeness has declined over the past few years. If you look at the positive side, then the recent lockdowns have not disturbed the demand for residential projects. Real estate sector is further strengthening its roots in the Indian economy with emerging trends, rapid development, and ever dynamic technology.
The promising growth in this sector can be sensed from the riding confidence of buyers due to the transparent and buyer friendly rules and regulations in the sector.
The growing number of high earning young home buyers and entrepreneurs are creating a conducive ecosystem for the growth of the real estate industry. The demand for residential as well as commercial spaces is not going to get low in near future.
The pandemic outbreak and work-from-home situations have drastically changed the buyer's perspective and preferences when it comes to buying homes. Unfortunately, a new variant has again started knocking our doors. Hence, the buyers are now planning to buy spacious homes that allow them to live with covid protocol of maintaining physical distance and convenience at their doorstep. They prefer living in natural surroundings, lush green landscapes and with complete security, and serenity.
If we consider the micro-markets of Sohna and New Gurugram, then home-seekers are increasingly preferring to lead modern lifestyles and planning to buy homes in this region. While the micro market for Sohna is still in the growing phase and has scarcity of social infrastructure, New Gurugram has become the choice of hundreds of young professionals and nuclear families. One of the prominent reasons are availability of social infrastructure like schools, retail and commercial establishments, banks, hospitals and availability of various mid-range to luxury residential products. As far as commercial space range is concerned, then here you will find different choices for professionals like doctors, CAs,SMEs, and consultants. This area is strategically located between Manesar and Gurugram, which enjoys seamless connectivity with New Delhi and other peripheral areas. New Gurugram also provides for a wholesome living within the micro-market.
The planned infrastructure of this new hub is accessible to and from all parts of Delhi / NCR. The accessibility to highways, namely NH8 Kundli–Manesar–Palwal Expressway, and Dwarka Expressway, make it the best place to buy a home in the micro-markets of NCR. The proposed metro link connectivity along the Dwarka Expressway, extension of the Gurugram metro, and the recent shifting of Kherki Daula toll and especially the upcoming connectivity with SPR, are among major reasons to buy a home in the region.