New Gurugram: The Rising Realty Hub of Delhi NCR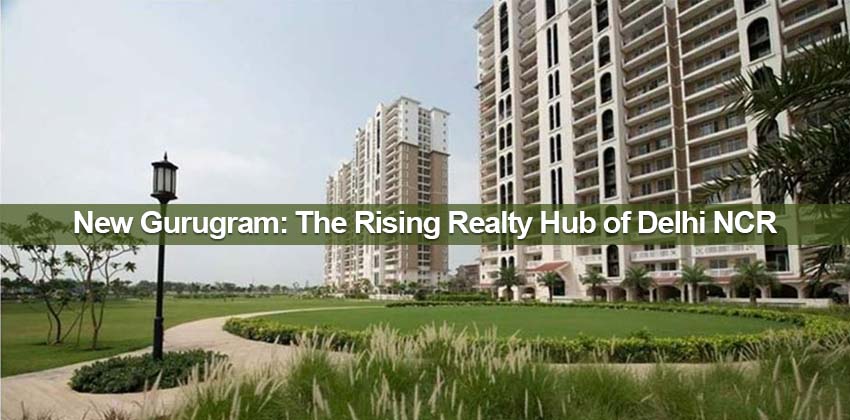 Located between Gurugram and Manesar in Haryana, New Gurugram has emerged as an amazing alternative real estate option for those seeking real estate in Gurgaon and beyond. Comprising of sectors 76-86, 89-93 and sectors 82A, 88A, 89A, 95 and 95A, New Gurugram offers a wider range of residential properties at more affordable prices than neighboring Gurugram. During this year, many new residential projects are launched due to high consumer demand.
Various factors driving demand include:
Connectivity: New Gurugram has easy access to Gurugram and Delhi via NH-48 and Dwarka Expressway.
Availability of ready-to-move-in properties: The micro-market of New Gurgaon is being highly valued by end consumers with a number of projects nearing completion that are ready for occupancy.

Social infrastructure: Social infrastructure such as schools, hospitals and shopping malls are available nearby.

Affordability: The new Gurugram is favored by many buyers and investors because housing prices are still affordable compared to higher priced properties in Gurugram. The average property price in this area is around INR 6,920 per square foot compared to Sohna Road where the average property price is around INR 6,920 per square foot.

Rental Demand: Thismicro-market offers a healthy rental market. Currently the average monthly rent for a standard 2 BHK apartment of 1,000 square feet ranges from INR 12,000 to Rs 17,000.

Future growth prospects: Average property prices in New Gurugram have increased by almost 5% over the past four years. during the autumn period and is expected to rise exponentially in coming years.
A DLF spokesperson said, "As a bold and forward-thinking city, New Gurugram is a strategic location that offers excellent connectivity. New Gurgaon is expected to become the new hub and sub-business district of Gurugram. IT and manufacturing companies dominate the area, and residential hubs have exploded around these commercial developments, reinforcing the changing landscape."
Considering these factors, New Gurugram has the potential to become the heart of Delhi NCR. With unparalleled connectivity to critical infrastructure, the region's logistical advantages are unmatched. The exponential growth in real estate demand in the region has resulted in the development of large scale projects in and around the region.