New Gurugram Has Become A Fastest Growing Realty Hub For Mid-Range Housing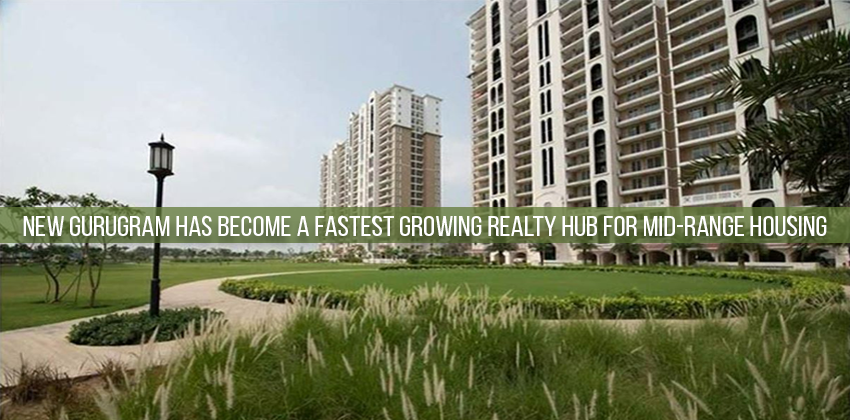 New Gurugram has become one of the real estate hubs for homebuyers who are looking for their dream homes. The premium floor destination, sectors 92 and 93 in New Gurgaon is becoming popular among homebuyers. Home buyers in and around Delhi NCR are flocking to this region for the best-in-class mid-range affordable housing options. 
The USP of this asset class in New Gurugram offers you an optimal mix of ready-to-move-in apartments as well as under-construction projects. It has offered an excellent opportunity for all kinds of homebuyers who are looking to make an investment in real estate for the future security of their family. 
Sectors 92 and 93 come with attractive and potential homebuyers while offering several residential options at a lower piece. However, the mainstay of these two sectors has been affordable housing, serving as a focal point for patrons seeking to invest in real estate.
Unparalleled Connectivity
These sectors offer unmatched connectivity with the rest of Delhi NCR with long stretches of NH-48 and Pataudi Road. The Dwarka Expressway is around 5 kilometers long and is efficiently used as an alternative route to Delhi. Moreover, the extensive NH-48 is another vital route that is around 7 km away from the area. The railway station of Gurgaon is 17 kilometers away while Indira Gandhi International Airport is approximately 32 kilometers away. 
The recent infrastructure upgrades, such as the completion of the Manesar-Kundli segment of the KMP Expressway have made a magnificent connectivity of this sector. These sectors in Gurugram are all set to experience further growth with the proposed DMR and Delhi-Gurugram. Moreover, the planned ISBT in the area is going to the convenience of the residents in these two sectors. 
 Sector 92 and 93 are 40 minutes from Gurugram's prime corporate centers, which is also connected via Pataudi Road and National Highway 48. The city's two well-known Cyber City and Udyog Vihar are only 25 kilometers away from the sector. There are tons of residential projects that are built by India's leading real estate developers. 
Sectors 92 and 93 in New Gurugram are the next phase of affordable sophistication and healthy sustainable living. These housing developers are creating homes that create homes that not only fulfill the housing needs of the residents but also elevate their lifestyle by offering a holistic experience with the latest amenities with breathtaking views. 
Conclusion
Investors and developers are looking enthusiastically to offering a promising home-buying market for the next generation of homebuyers. It has also provided an excellent opportunity for all kinds of opportunities to make an investment in real estate development. It will lead to a rise in property for the future security of their family. 
The growth of property demand has led many areas of Gurugram converted into real estate development, leading to the prices further in the perceivable future