M3M Gurgaon, a Leading Real Estate Developer has Repaid Rs 500 Debt Post Lockdown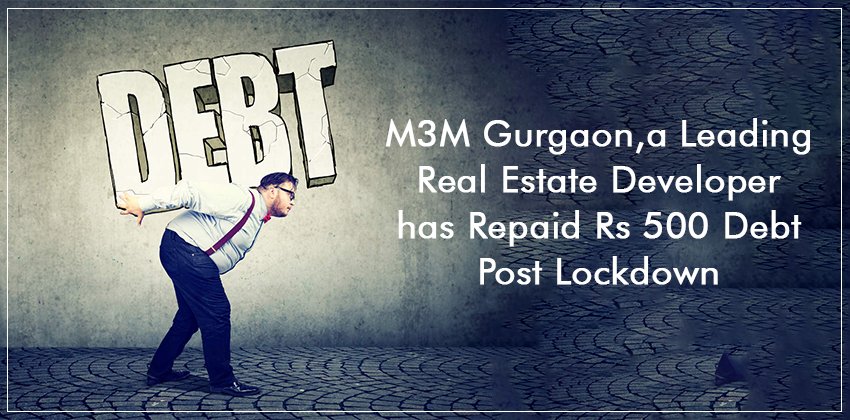 Gurgaon aka millennium city is recognized as the leading IT hub of India as it is the home of top multinationals. People from all over India migrate to Gurgaon to grab ample job opportunities in various fields. It is the epicentre of real estate industry as there are countless housing options available from different developers. Builder floors, Apartments, housing societies, integrated townships, villas, duplex etc are some of the popular kinds of residences that you can choose to live in.
If you are someone with good budget, then you can choose to live in luxury society in Gurgaon. But if you have limited funds, then you can choose to opt for Luxury projects in Gurgaon. When buying home, you must choose the real estate developer of good repute in the industry. M3M Gurgaon is one such developer of highest standing that is renowned for offering exceptional Residential projects Gurgaon and Commercial projects Gurgaon.
M3M is the No. 1 real estate developer in North India and No. 2 developer in India. Today, it boasts 18 premium residential projects and 16 lucrative commercial projects in Gurgaon. Some of the popular M3M residential projects  Gurgaon include M3M Heights, M3M Skycity, M3M Woodshire, M3M Escala, M3M Polo suites, M3M Merlin, M3M Fairwaywest, M3M Sierra68, M3M Ikonic, M3M Natura, M3M the Marina. The realty giant, M3M Gurgaon is in news as it has repaid debt worth Rs 500 since the lockdown was lifted. Also, M3M Gurgaon is planning to clear liabilities of about Rs 1,700 crore by March 2022, as said by Mr. Pankaj Bansal, Director.
As per the reports, M3M Gurgaon expects to set off Rs 200 crore debt by March 2021 and another Rs 1500 crore in the next financial year. M3M Gurgaon is developing 25 million sq.ft projects that include construction expenditure of Rs 4,500 crore.
Mr Pankaj Bansal further added that "Following a constructive and robust customer-centric approach, the company has been able to maximise growth, profitability, and value, despite all the roadblocks of slowdown and pandemic which has left the industry bleeding,".