IMT Sohna To Be Transformed Into IT Hub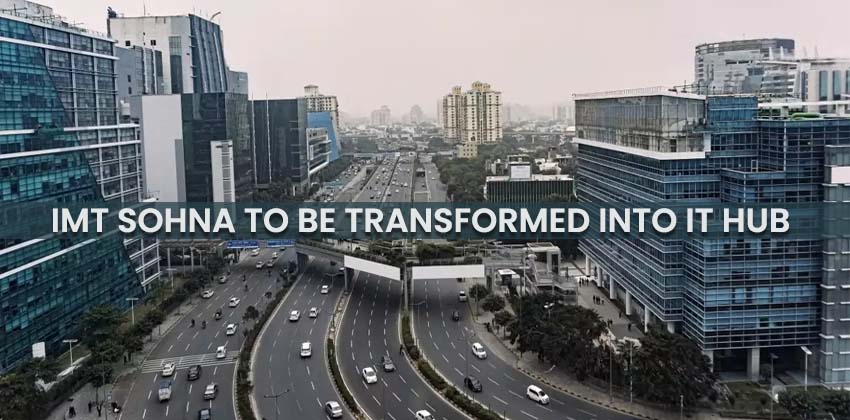 The Haryana State Industrial and Infrastructure (HSIIDC) has finalized and held a meeting in regard to explain their future visions for the development of IMT Sohna as the future IT hub and one stop destination for the electronics and IT industry. In the meeting, officials of HSIIDC have developed and presented their plans to transform IMT Sohna into the hub of boosting industrial and commercial activities in the township. Many suggestions and feedback were taken from the industry experts and leaders. Positive response was elicited from the meeting and the plan already has interest of many investors and businessman. Many businesses and brands have expressed their keen interest in setting up their office under this plan.
HSIIDC chief coordinator, Sunil Sharma said that "Meeting was held to explain the plan of transformation of IMT Sohna into the IT hub to the government and other officials and take approval from them. Officials were happy from the proposal and gave a good response. There are some good suggestions that will further improve the plan. An enthusiasm and loads of interest is observed as a response from the industry giants and representatives. After the revision of proposal and few more additions, another round of consultation will be held with the officials and industry representatives soon.
Initial plan for IMT Sohna was proposed in 2018 that 1500 acres of land will be used for IMT Sohna that is on KMP Expressway. Due to tepid response, the project was put on a halt. Last year when the plan of transforming IMT Sohna into Electronics Manufacturing Cluster (EMC) with the land spread of 500 acres. Many investors and businessmen got interested in the project when the government announced total budget of Rs. 334 crores for this project.