How Dwarka Expressway Plays a Vital role in the Future of Gurgaon's Real Estate?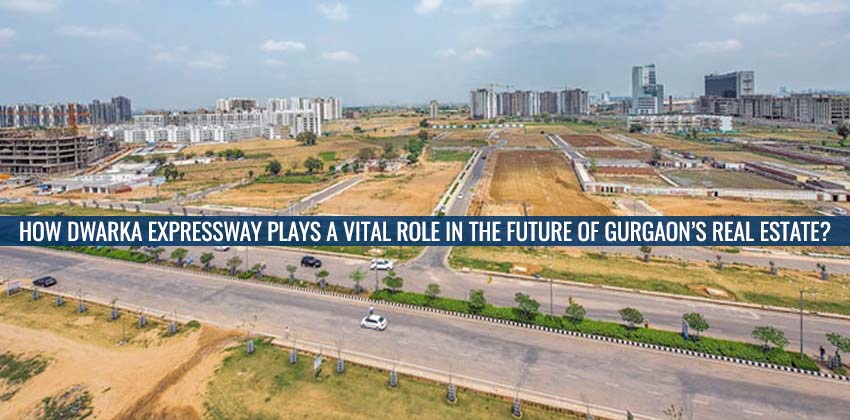 There's no denying that Dwarka Expressway is the most promising home buying destination in Gurgaon. It is the place where the future of Gurgaon's thriving real estate lies. If we talk about the location of residential area, then it is located in and around Dwarka Expressway Road or Northern Peripheral Road, which is 29 km long and built under Bharatmala project. It connects Mahipalpur in Delhi with kherki Dhaula in Gurgaon. When its construction gets completed, then it will connect Delhi, Gurgaon, and Manesar and decongest Gurgaon- Delhi Expressway.
The project got delayed in recent times due to the challenges of land acquisition of  small patch. At the same time, the work on the covered project is going in full swing and it is expected to get completed by October/ September this year.
New Gurugram is going to be the next residential hub
As the completion of the project is approaching fast, a great surge in key micro-markets located near sectors 88, 91, 92, 99, 102-111 is observed. While Gurugram will evolve as the leading metropolises of India, Mumbai is vying to be the financial capital of the country; DXP region or New Gurugram, will be the new real estate and retail development hub of the NCR region.
You will find all the leading developers from all over India such as Sobha, Vatika, Godrej, Raheja, BPTP, Ansal, and Adani, Emaar launching their large residential projects in New Gurugram to tap into the emerging demand. This region also conveniently connects with Paschim Vihar, Janakpuri, and Dwarka in Delhi, which adds to its growth trajectory. The social infrastructure has greatly improved over the years with the development of the multi-specialty healthcare centers, educational institutes, 4- & 5-star hotels, F&B joints, etc. The other upcoming property that will add value is the proposed 2nd diplomatic enclave in Janakpuri.
The dense green belt and wide open spaces is another salient feature of DXP, which offers serene and peaceful life to its residents. You will find grand township-style projects, which are a perfect mix of clean & natural living and modern amenities-driven lifestyle. The close proximity to Sultanpur bird sanctuary further complements the natural beauties.
A demanding commercial destination
Dwarka expressway is going to be the much awaited commercial destination with abundant quality office spaces. Its close proximity to the Aerocity and international airport is an added advantage, for companies. Similarly, the largest convention center of India, the Indian International Convention Center (IICC) is located in close proximity. The industrial hub of Manesar is located close to DXP. Sohna is easily accessible through NH8 and Sohna road.
Here you will find affordable leasing rates, which will drive the establishment of IT, ITeS, BFSI companies. It is soon going to become a focal point of an ever evilving start-up ecosystem of the Delhi NCR. Delhi is a start-up destination which will give tough competition to the Hyderabad and Bangalore. With the availability of huge co-working spaces, office locations as well as developing social infrastructure, and the proposed diplomatic enclave, DXP is going to evolve as an epicenter for new-age start-ups.
It is said that DXP will be linked with DMIC (Delhi Mumbai Industrial Corridor) in future, it will unveil a host of new opportunities.
Upcoming Retail Hub
As the residential and commercial activities are already on peak, the retail sector will also see boom in this region. Some of the leading malls located in this area include Sapphire mall 90, Sapphire mall 92, Vatika Town Square, etc.
However, the current supply will fall short, which will call for the launching new large-scale retail projects. A renowned builder, Manish Buildwell, in collaboration with Axon developers, is currently constructing Gallexie 91; a new age state-of-the-art retail hub. Here you will find fine dining, a high street, and a hub of entertainment options under single roof.  With the rise of the millennial population in DXP, the demand for modern retail is expected to grow in future.