Home buyer interest in studio, serviced apartments rising in NCR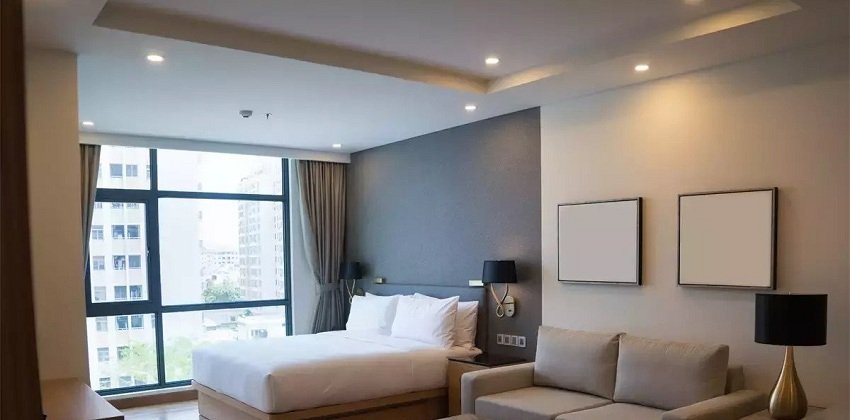 Leading developers in NCR are getting increasing queries from homebuyers for studio and serviced apartments during the Covid-19 crisis as they look for cheaper houses that are close to their workplace.
According to developers, a lot of buyers are ready to spend Rs 50 lakh to one crore for a studio apartment in and around Central Business Districts.
Godrej, which has an inventory of 240 studio apartments on Noida expressway near the Jewar airport, said that the query for studio apartments have increased exponentially.
Noida based Gaurs group which has an inventory of over 400 studio apartments is selling at Rs 45 lakh while Godrej studio apartments are priced at Rs 59 lakh.
"During the pandemic, there has been a rising demand for work from home units near workplaces. The sale of managed studio apartments is driven by IT professionals. With big companies announcing work from home even in long term, the young professionals are looking for a separate setup," said Pankaj Bansal, director of Gurugram based M3M group, which has an inventory of 170 managed studio apartments.
Bansal said that out of these, 100 were sold post Covid-19 and 80% of studio apartments in another under construction project have been sold.
"Millennials and investors are key for sale of studio apartments, which is at a prime location in Noida. All of our sales processes were available online to our customers much before the lockdown and we have received good response for studio apartments," said Lalit Makhijani, CMO, Godrej Properties Ltd.
Gurugram-based Elan Group's serviced residences named Altura are also generating traction among young professionals.
"We have announced fixed rentals for two years. Covid-19 will redefine the lifestyle and we offer a self-sustained residency where a person would not have to move out for any retail, entertainment, or dining need and the young crowd likes it," said Ravish Kapoor, Managing Director, Elan Group.
Noida based Gaurs group has launched the studio apartments during lockdown and claims to have achieved brisk sales.
"The pandemic caused by Covid 19 and subsequent lock down is all set to change the way we live. People will increasingly prefer their offices near their residence or a set-up, which may double up both as residence and offices. Such an offering was the need of the hour and this will surely revitalise the entire concept of home and work," said Manoj Gaur, chairperson of Gaurs group.