Haryana Section of Dwarka e-way to Open in December, Delhi Arm Next Year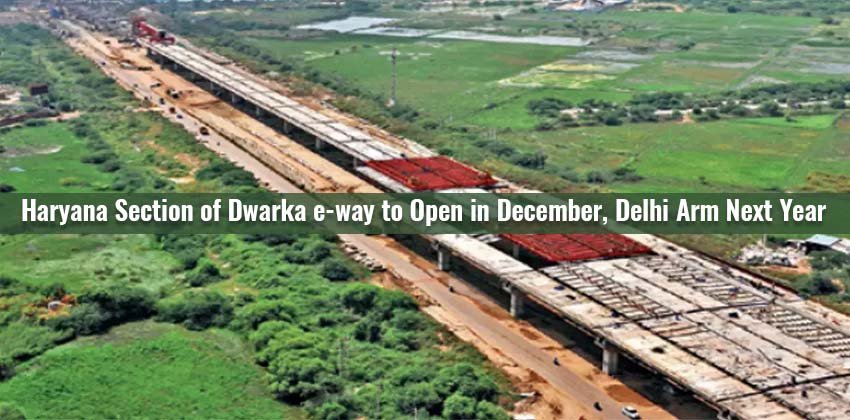 The connectivity within Gurugram is all set to take an upturn with the majority of construction being done of the 18.9km stretch of Dwarka expressway by this December. Officials of the National Highways Authority of India (NHAI),who are closely monitoring the project have said that 70% of the construction of18.9km stretch of Dwarka Expressway will be completed by this December whereas the remaining section of the expressway in Delhi will be completed only next year.  29km-route is meant to link Shiv Murti on NH8 in Delhi's Mahipalpur to Kherki Daula in Gurugram via several sectors of the Millennium City.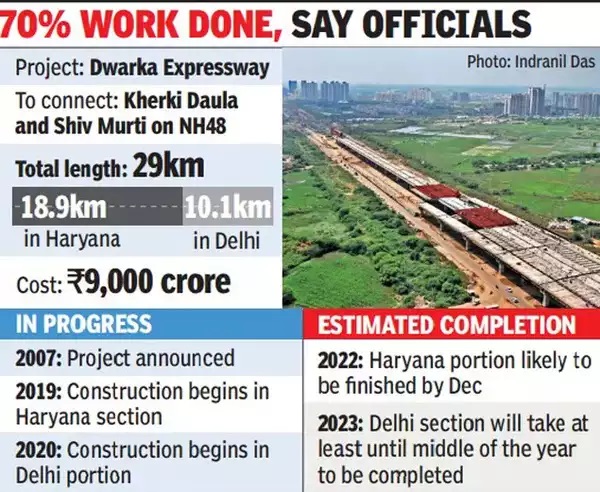 "NHAI officials are hopeful that maximum construction work i.e., around 70-75% of the work on the Haryana portion of the expressway has been completed and that part will be functional from this December. Remaining part requires further construction and man-power for another six months and hence the other stretch cannot be operational until mid 2023." a senior NHAI official said. Rs 9,000 crore projects is primarily meant to ease travel in NCR and provide an alternative route to commuters between Gurugram and Delhi. Currently the main link between the cities is Delhi-Gurugram expressway, which clogs up with heavy traffic during office rush hours every weekday.
This project will provide relief to the commuters and ease their movement from Kherki Daula to sectors such as 102, 104, 88, and 10A in the city. NHAI officials have announced that both the parts are designed in such a way that they are independent of each other and need not to be together.