Gurugram's Aravali biopark underpass to connect NH-8 to MG Road?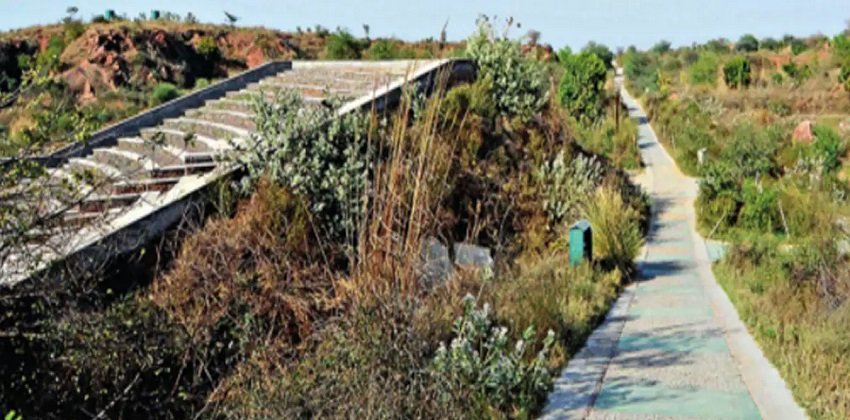 Months after concerns were raised by environmentalists over a proposed road through the Aravali biodiversity park, builder DLF has proposed to connect the national highway with MG Road via an underpass beneath the park.
The plan was floated during DLF's meeting with officials of the Gurugram Metropolitan Development Authority (GMDA) last month.
The minutes of the meeting accessed by TOI state, "Rajiv Singh, vice-chairman of DLF Ltd, suggested that the possibility of connecting NH-8 and MG Road via an underpass going under the biodiversity park may also be explored." He added that the corporates are willing to share the additional cost of connectivity. DLF did not revert to TOI's query in this regard.
Singh is among the several industry representatives on GMDA's board. "We received the proposal and will now study the feasibility of the link before we can make any further comments," said a senior GMDA official. However, sources within GMDA said that the underpass might be a solution as it will help establish an alternative link between Delhi and Gurugram without sabotaging the park.
The initial proposal was to develop a road from Rajokri in Delhi to Gurugram cutting through the Aravali biodiversity park. This would then connect with the Gurugram-Faridabad Road crossing MG Road. However, the project faced several protests and opposition from citizens and environmentalists, who claimed that the road would rob the city of whatever little green cover is left.
The protests forced the government to take a step back on the matter. It was then proposed that instead of taking the road through the park, it could be developed along its boundary and minimise the damage.
The project eventually was put on hold.
When asked about its current status, a GMDA official said, "It had been put on hold but not scrapped."
If the project does get revived, it will be interesting to see the response of JJP and deputy chief minister Dushyant Chautala as he had opposed it last year and also mentioned its cancellation in the party's Lok Sabha poll manifesto.