Golf Course Extension Road : The next destination for commercial set-ups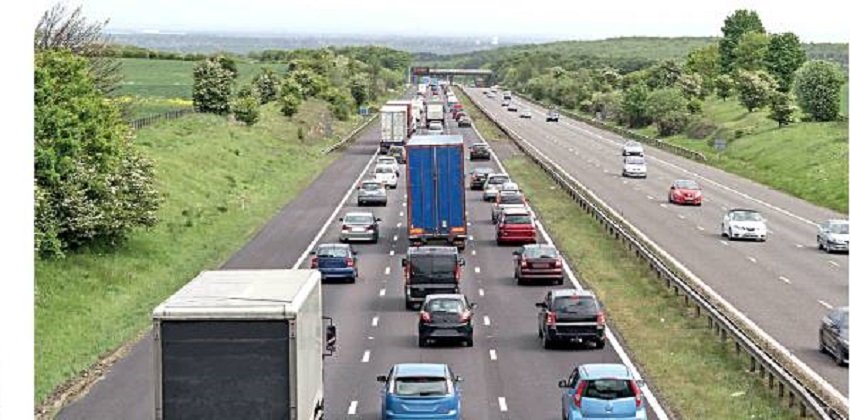 With improving connectivity and infrastructural development, Golf Course Extension Road is going to be the next hub for luxurious residential and commercial projects in Gurugram —AK Tiwary
Golf Course Extension Road (GCER) is directly connected to Golf Course Road.
This developing stretch has carved a niche for itself in a very short period, as it is on a 40-minute drive from the IGI airport and has easy accessibility to NH-8 and south Delhi through the Gurugram-Faridabad Expressway.
Home to some of the most luxurious residential projects of Gurugram, GCER boasts of a dynamic and niche property market. Positioned in conjunction with the famous and bustling Sohna-Gurugram Road, GCER reflects an ideal blend of residential, commercial, and infrastructural growth.
GCER, also known as Southern Peripheral Road (SPR), is a 6-lane road that originates from Hotel Bristol Chowk on MG Road and goes all the way till Sector 55 and Sector 56, and includes new localities like Sectors 61, 62, 65, 66, and 67, among others.
Several green belts are coming up on this stretch, making it an extremely ecofriendly and tranquil region.
Some of the prominent educational institutions here include Lotus Valley International School, DPS International, and ISBM Gurgaon, along with healthcare institutions like Complete Women Care, Jain Maternity & Infertility Clinic, Trinity Dental Healthcare, and Park Hospital.
Top realty players like DLF have launched several premium projects like Aralias and Belaire on the connecting Golf Course Road. While projects like these have done their bit in promoting the area, the place turned into an enduser destination with the development of Road No. 9 from Sikandarpur to Golf Course Road.
GCER hosts innumerable cooperative group-housing societies along with premium residential complexes, which has created a critical mass of population in the area. Highrise apartments form the largest part of GCER, with builder floors, residential plots and layouts, villas, and independent houses also present, but in smaller proportion.
While highrise units on GCER sell at an average rate of Rs 7,100 per sq ft, builder floor apartments sell at an average rate of Rs 6,500 per sq ft.
With many mid-tolarge-scale residential projects completed and ready to occupy, the rent culture in the area is up and running.
Realty scenario
If we talk about the current trends, homebuyers not only prefer this region for its price, but also for the architecture and interior décor, which are an USP of the properties in and around the developing sectors of GCER. Apart from the growing commercial establishments, commissioning of world class-projects also boost the prospects of this area.
M3M and Tribeca jointly developed 250 ultraluxury residences under a brand licence from The Trump Org anization, currently led by Donald Trump Jr, son of the US President, Donald Trump.
Trump Towers (on GCER) claims to be the most prestigious address in the Delhi NCR, with its stunning architecture, beautiful interior options, and lavish amenities.
Market
Several top firms have projects here, like, Adani Brahma Samsara in Sector 60, IREO Victory Valley in Sector 67, Trump Tower in Sector 65, M3M Merlin in Sector 67, Adani Brahma Samsara Villas in Sector 63, IREO Skyon in Sector 60, EMAAR's The Palm Drive in Sector 66, Mahindra Luminare in Sector 59, M3M Sky City in Sector 65, all of which have an immense potential for appreciation.
2BHK apartments of 1,150-1,250 sq ft are available in a price bracket of Rs 72-85 lakh, whereas, 3BHK and 4BHK apartments cost around Rs 90 lakh to Rs 1.10 crore. Depending on the size, locality, and architecture, prices of these residential properties on GCER vary between Rs 2.5 crore and Rs 7.50 crore.
Projects in the affordable housing segments like 2BHK and 1BHK apartment by Signature Global and AIPL Group in Sector 63A, all under construction, are also in good demand.
Sector 59 on GCER is also evolved and a for the coming residential destination with connectivity to NH-8, the IGI air port, Gurgaon-Faridabad Road, and the DMIC road. Moreover, with services of Rapid Metro Phase II, connectivity to Gurugram has improved vastly.
Social infrastructure is well-developed in and around the region with reputed schools, healthcare centres, local markets, convenience stores, shopping malls, and recreational centres interspersed all around.
GCER is 90 metres wide with 6 lanes and provides smooth and quick connectivity to the residents in nearby localities. The road's link with Sohna-Gurugram Road is its high point, which further joins Delhi-Gurugram Expressway, making various areas of Delhi easily accessible from here.
Source : HT