DLF Plans to Develop 2 Million Office Space in Gurgaon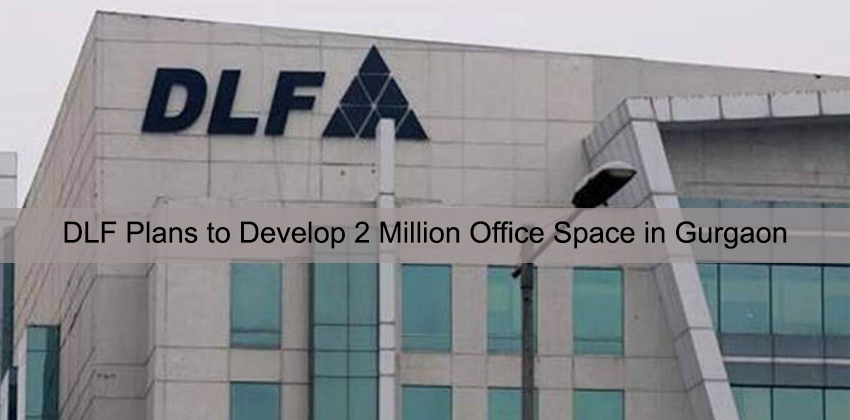 Realty giant, DLF is all set to start construction work on 2million sq.ft. Office space in Gurgaon as it registers spike in demand for Grade A office buildings in the upcoming year. Sriram Khattar, MD AT DLF Rental Business stated that the company's under construction buildings are already fully leased and told that the company will invest RS 1,500 crore for the construction of office spaces in downtown Gurgaon and Chennai.
Mr. Khattar further said "We are quite enthused with the leasing that has happened in DLF Downtown, Gurgaon. We have now planned another block of about 2 million sq ft on which, once the approvals come in, the construction should commence in the next 2-3 months. As per the DLF Cyber City Developers (DCCL), the rental arm of the company, there has been rise in the leasing momentum in the last 6-8 weeks.
Mr. Khattar then added, "Two towers in Downtown Gurgaon, each with 1.25 million sq ft are nearing completion. We anticipate receiving OC (occupation certificate) within this fiscal year. One tower is nearly fully leased and on the other one, we have signed a non-binding agreement for about 95% of the tower".
He also stated that "This would leave very little stock in towers one and two. This has encouraged us to look at a new tower in DLF Downtown of a much larger size, of about 2 million sq ft. And the design work on that is in an advanced stage, approvals are commencing, and we should start the construction on that in the first quarter of the next calendar year," . The consolidated revenue of the company stood at Rs1,123 crore in Q2 FY22 as compared to Rs 1,040 crore in the year ago period. The company's renewal percentage has also dropped to 85% from 90%.
Khattar stated that the de-densification is what tenant-partners explore. The construction of 2 million sq.ft of phase one of Chennai downtown is in the works, and DLF has completed seven floors with another nine to go. The construction of third tower of about 1 million sq.ft should begin soon.