Bain Capital Infuses Capital of Rs. 1330 cr. into TARC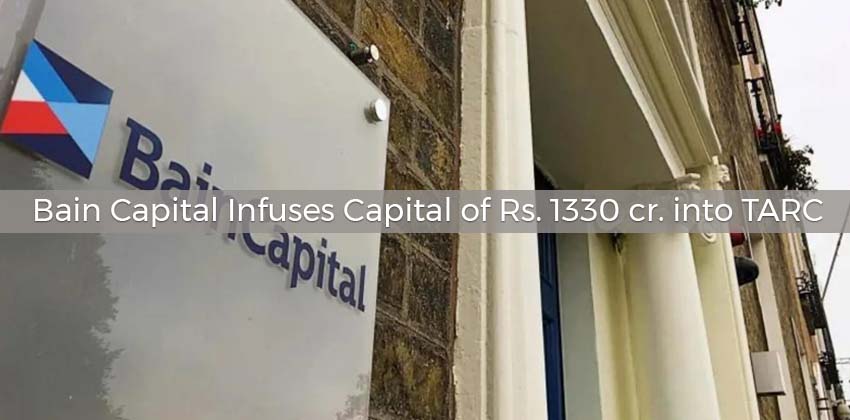 TARC Limited which is a listed real estate developer has successfully raised a capital of Rs. 1330 crore from US-based Bain Capital. These funds are secured in the form of long term NCD's (Non-convertible debentures).
TARC has grabbed this transaction which is considered to be one of the largest funds raised aimed for the growth of company in North India. The company has used the new influx of capital to exempt its existing debt with the other lenders in market.
MD of TARC believes that this huge inducement of capital will provide the company with the growth in every platform in the upcoming time. Company is witnessing a huge surge in the residential sector of Delhi NCR region amongst North India. Huge investment by a multinational company like Bain Capital in TARC is a boasting factor in itself about the quality of projects delivered.
Company further explains that they will use the capital invested in maintaining their growth moment and start the immediate development in their residential projects of New Delhi. Although, TARC has its land holdings in the strategic position of gurgaon but its main focus will be the growth of its residential land parcels in Delhi. TARC explains further that it now have all the ingredients in place to focus on development and take the Company to the next level thereby creating tremendous shareholder value in the process.
TARC has already sold some of the company's non-core land assets to Blackstone and ESR with the objective to deleverage its balance sheet and sustain its continued focus on residential real estate development. Company will benefit immensely from this capital as it has a huge amount at their disposal for taking their growth and work at full swing and sustaining their balance sheets.
This transaction of such large sum proves that how pedigreed institutional investors want to express their domination on the sustainability of current momentum in the Indian residential real estate sector.